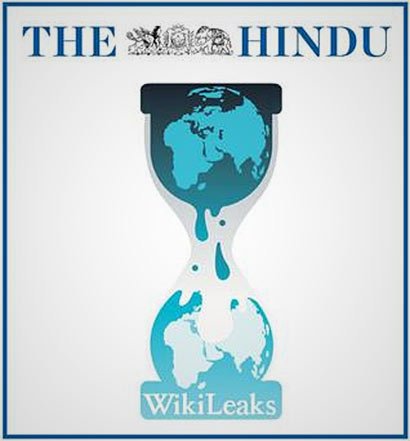 – Submitted by Walter Jayawardhana –
Tamil Tigers might have threatened the then Chief Minister, M. Karunanidhi, in 1989 "with a significant increase in the level of militant violence in Tamil Nadu" if he did not "boost their cause," the United States surmised.
"While all agree that it would be counterproductive for Karunanidhi to continue overt support for the several losers among the Sri Lankan Tamil political groups, his energetic and unwavering and totally uncritical agreement with the LTTE's every move is raising numerous eyebrows, and alienating members of his own party… One extreme view, to which we do not subscribe, is that Karunanidhi is interested in a Tamil eelam variant for his Indian state. Another, perhaps more credible theory is that the LTTE has threatened Karunanidhi with a significant increase in the level of militant violence in Tamil Nadu, enough perhaps to lead to the imposition of President's rule, if he doesn't boost their cause," says a cable from the U.S. Consulate in Chennai to its Embassy in New Delhi and the State Department (90MADRAS1249_a, CONFIDENTIAL).
In its heyday after 'driving' out the Indian Peace Keeping Force, and burning bridges with friends in New Delhi and Colombo, the gun-toting Tigers had a free run in Tamil Nadu, till they over-reached themselves with the killing of former Prime Minister Rajiv Gandhi. The cable speculates if Mr. Karunanidhi was becoming the LTTE's elder statesman, and details the understanding of the U.S. Consulate of the situation which led to Mr. Karunanidhi's change of stance.
Citing Mr. Karunanidhi's stance against the Indian Peace Keeping Force, his spin on the LTTE abducting Tamil Nadu fishermen and his futile but persistent attempts at forging unity among the fratricidal militant Tamil groups in Sri Lanka, the cable concludes that "the Chief Minister has gone out of his way to demonstrate his commitment to the Tigers — at what would appear to be significant political cost. No political figure here, least of all from the DMK, can explain to anyone's satisfaction the gamebook Karunanidhi is using. As he becomes more and more of a 'Tamil eelam hardliner', some may feel he is burning bridges with Delhi. We are at present baffled."
Noting correctly that the LTTE "had never been Karunanidhi's favourite Sri Lankan Tamil militant group, principally because of their close ties with his arch-rival, the late M.G. Ramachandran," the cable says Mr. Karunanidhi's about-turn came soon after "mediation talks began in December, and specifically discussions between the LTTE's Anton Bala- singham and Karunanidhi." After this, "the chief minister chose to ignore the other groups, advising them to bury their differences with the LTTE and support their obvious power position and assist in developing a viable Tamil political environment."
When the cable was brought to the attention of a Dravida Munnetra Kazhagam functionary, the leader responded that the U.S. and others were free to have their points of view. The DMK had stood for Tamil rights in Sri Lanka, and it had been dismissed from power too. (Courtesy: The Hindu)