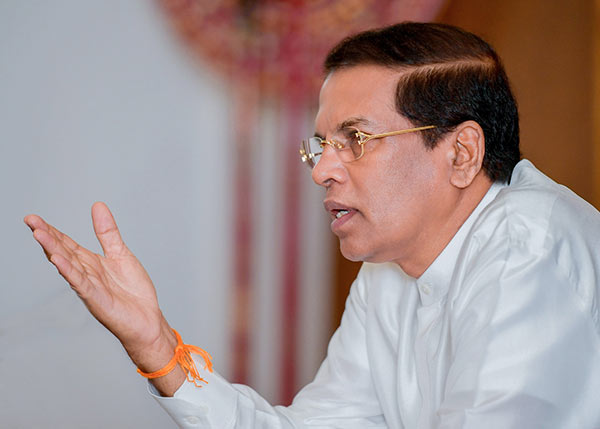 A group of people, including a member of Northern Provincial Council K. Sivajilingam who recently protested in Jaffna hoisting black flags, met with President Maithripala Sirisena at the Presidential Secretariat, yesterday (19th Oct.).
During this meeting, they presented their demands to the President.
They requested the President to provide presidential pardon to the Tamil prisoners who are in jail now for their actions during the period of armed conflict without trial and those who are facing trial for similar criminal acts.
The delegation also requested to keep these suspects separated from other prisoners who have been convicted for various corruption charges including drug smuggling and provide them an opportunity for vocational training.
They said the case filed in relation to the Prevention of Terrorism Act has been taken up for hearing at Vavuniya Court and later transferred into Anuradhapura Court. They requested the President to transfer that case back to Vavuniya Court.
After this meeting, representatives of Tamil Students Association of Jaffna University met the President. They also requested to transfer that PTA case to Vavuniya Court again. They pointed out several protests are carried out there due to this reason.
Taking this request into consideration, the President directed the Attorney General's Department to examine the possibility of taking required actions on this regard.
At this meeting, the President pointed out both parties can get a clear idea through discussing about the issues. He said it helps to avoid misunderstandings.
President Sirisena said he would make a statement regarding the solutions that can be given to all related issues through the discussions with Attorney General, police and the court.
(Government News Portal)