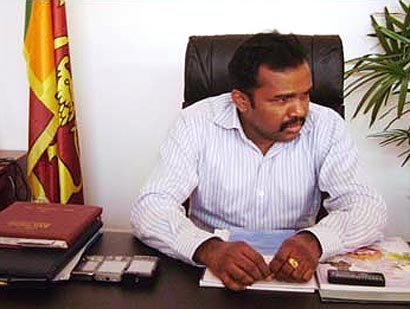 Resettlement Deputy Minister Vinayagamoorthy Muralidharan said the people of the North should come forward to develop their rural areas by expressing their solidarity to the government.
He said so while addressing an event where a consignment of building materials were handed over to 105 IDP families who have been resettled in Soodaikudah and Sampukalai villages in Trincomalee
District's Muttur East last week.
Each IDP family who is resettled in either one of the two villages has been provided with cement and tin sheets worth approximately Rs 22, 000.
Muttur Divisional Secretary N. Pratheepan presided over the occasion and was attended by S. Arulrasa, the Additional Government Agent of Trincomalee District.
The Deputy Minister Muralidharan further said that the government is very keen in providing livelihood assistance to the resettled families who were displaced due to the war and other natural disasters. "People could get more assistance from the government when they know they share common aims with the leaders of the government," he explained.
(Courtesy: Ceylon Today)