Oil minnow Sri Lanka has most reasons to worry about Iran oil
Posted by Editor on January 15, 2012 - 1:19 pm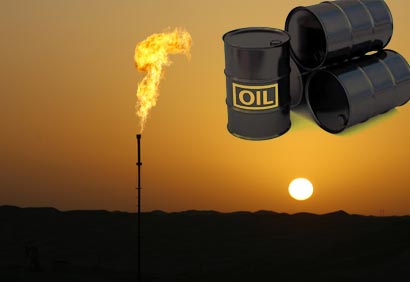 COLOMBO (Reuters) – Sri Lanka may be a minnow in the oil world, but a near total reliance on Iranian crude imports means it has more reason than most to find a way to avoid being caught in the clutches of U.S. sanctions.
The island's only refinery — the 50,000 barrels-a-day Sapugaskanda refinery — is almost entirely reliant on imports of Iran's crude. Switching to alternatives is not easy because the refinery has been configured to handle Iran's high-sulphur and high-density crude oil.
"We don't have any other alternative than getting oil from Iran," Petroleum Resources Minister Susil Premajayantha told Reuters. "Our main problem is that you can't use all types of crude here for our machines."
The Indian Ocean island is in a virtual straitjacket as the United States tries to tighten the noose on Iran to persuade Tehran to rein in its nuclear ambitions.
The United States is Sri Lanka's biggest trade partner, so much is at stake in its relationship with Washington.
The Sapugaskanda refinery relies on Iran crude, but for Sri Lanka to qualify for a waiver from the U.S. sanctions it would have to demonstrate to Washington a significant cut in the crude it imports from the world's fifth-largest oil exporter.
On the other hand, Sri Lanka's government has moved closer to China and Russia, two countries that oppose the U.S. sanctions, after pressure from the United States to address allegations of war crimes at the end of its 25-year civil war with the Tamil Tigers in 2009 strained ties with Washington.
U.S. President Barack Obama signed a new law on New Year's Eve that imposed sanctions on financial institutions that deal with Iran's central bank, which clears oil payments.
Washington has already moved to impose sanctions on a Chinese oil company and ones in Singapore and the United Arab Emirates, although Sri Lanka's central bank governor said the island wouldn't be rushed into decisions.
"We have to do it very carefully," Ajith Cabraal told Reuters. "The foreign ministry has to give their two cents, the petroleum ministry has to give their two cents, we will have to give our two cents and then we will have to see the whole thing together."
He said seeking a waiver was one option.
The new law allows Obama to issue waivers to firms that significantly reduce oil imports from Iran, or if a waiver is in the U.S. national interest or necessary for energy market stability. Japan, Turkey and South Korea have already sought waivers.
The Sri Lankan foreign ministry declined to comment.
Sri Lanka's state-owned Ceylon Petroleum Corporation (CPC) pays for the island's crude via the largest bank in the country, the state-run Bank of Ceylon, two sources with direct knowledge of the payments said. The central bank declined to comment on crude payments.
The payments are processed through the Tehran-based Asian Clearing Union (ACU), a nine-nation trade clearinghouse set up by the United Nations in 1974 to facilitate trade in South Asia. It allows central banks to settle transactions on behalf of local companies.
However, the ACU has come under increased scrutiny from Washington, which argues it can interfere with its ability to track funds going into Iran.
India's central bank said late last year that payments to Iran can no longer be settled via the ACU.
LIMITED OPTIONS
Like Indian crude importers, Sri Lanka's petroleum ministry is looking for other sources, but unlike most other buyers is limited in its options.
China, India and Japan are the biggest importers of Iranian crude, buying between five times and 10 times more barrels than Sri Lanka. But the imports are only a small portion of their overall crude purchases, so it easier for them to mix other crude oils in their feedstock.
The Italian-built Sapugaskanda refinery can process crudes similar to Iranian light, like Abu Dhabi's Upper Zakum and Saudi Arabia's Arabian Light.
But in the past, non-Iranian crude has never made up more than 20 percent of the total annually, Premajayantha said.
Underscoring Sri Lanka's close ties with Tehran, Iran had proposed a $2 billion refinery upgrade, but the plan fell through last year.
Premajayantha said Sri Lanka will continue to import from Iran and is looking at changes to payment modes, following the lead of other Asian nations.
"Even India and China import oil from Iran and still they import and pay. If there is an issue they (Iran) will inform us that this is the mode they are going to introduce," he said.
Premajayantha is discussing a new supply deal with Oman, two sources with direct knowledge of government negotiations said. The minister declined to confirm the talks.
Sri Lanka is also considering buying Iranian crude through a Middle East intermediary, or possibly via a Chinese company that would then convert the cost of imports to a long-term loan or other financing facility, three officials from the central bank and petroleum ministry said. They spoke on condition of anonymity.
Sri Lanka presently enjoys a four-month credit facility from Iran for crude imports.
"We know how much oil we are importing, we have to see what are the options available to us, examine that and take a call where to pitch our line and then only we will take a decision," Cabraal, the central bank governor, said.
Source: Reuters
Latest Headlines in Sri Lanka