Rs.30 billion allocation: State and private sector banks to develop roads
Posted by Editor on January 15, 2012 - 7:40 am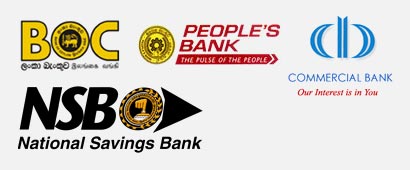 State and private sector banks will join hands with the Government to develop the national road network with an allocation of around Rs. 25 – 30 billion for road development and rehabilitation projects in 2012, Secretary to the Ports and Highways Ministry Ranjith Pemasiri told the Sunday Observer.
"For the first time in Sri Lanka we are implementing a road rehabilitation program with local bank funding as State banks and private sector banks are providing funds for road rehabilitation", Pemasiri said.
Accordingly, the rehabilitation of the Dambulla-Habarana road, Anuradhapura–Trincomalee road, Ibbagamuwa–Madagalla road, Giriulla – Narammala road, Anamaduwa-Uswevagalgamuwa road, Waskaduwa- Kesbewa road and the Tennekumbura–Kandahandiya road will be undertaken with local bank funding.
"State and private banks have allocated Rs.25 – 30 billion for these projects", he said.
He said the local bank funding for the road development sector comes under a 2011 proposal where President Mahinda Rajapaksa proposed an investment fund account in each bank.
"The investment Fund Account is based on the revenue earned and the taxes to be paid to the Inland Revenue Department and the loans will be given over a fourteen-and -a-half-year repayment period", he said.
The Bank of Ceylon, People's Bank, National Savings Bank and Commercial Bank will fund the road development projects.
He said the highest allocation for the road development sector – Rs.124 billion was made this year.
He said the groundwork will be initiated for major road development projects such as Colombo-Kandy Highway, Matara- Hambantota expressway, and the third phase of the Colombo Outer Circular Highway (OCH) from Kadawatha to Kerawalapitiya this year while ongoing road development projects such as the Katunayake expressway will be completed.
Courtesy: Sunday Observer
Latest Headlines in Sri Lanka