Open Uni. legal studies head stabbed by doctor student
Posted by Editor on June 20, 2013 - 8:25 am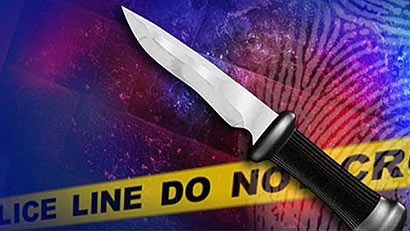 Head of the Legal Studies Department, the Open University of Sri Lanka (OUSL), Yasodhara Kadiragamatambi, was stabbed by a law student at noon yesterday while she was seated at the reception of the Faculty of Humanities and Social Sciences.
Admitted to the National Hospital with cuts injuries on her neck, left arm, chest and back, she underwent emergency surgery.
Police have identified the suspect law student as Shivagnasundaram Surendrajith, a doctor based in Batticaloa.
University sources said that the suspect had stabbed the lecturer as she had refused to accept an assignment he submitted after the closing date.
The suspect who came to university to submit the assignment on Tuesday, had returned with a knife in his bag yesterday and waited for the lecturer at the Social Science and Humanities Faculty reception.
After stabbing the lecturer the suspect had swallowed some tablets, sources said.
Police spokesman SP Buddhika Siriwardena said that the suspect had been arrested by the Mirihana police and admitted to the Colombo South Teaching Hospital, Kalubowila.
Director of the National Hospital Dr. Anil Jasinghe said that the lecturer had suffered serious cut injuries, especially on the neck.
"The injuries are very serious but she is out of danger," Dr. Jasinghe said.
(Courtesy: The Island)
Latest Headlines in Sri Lanka