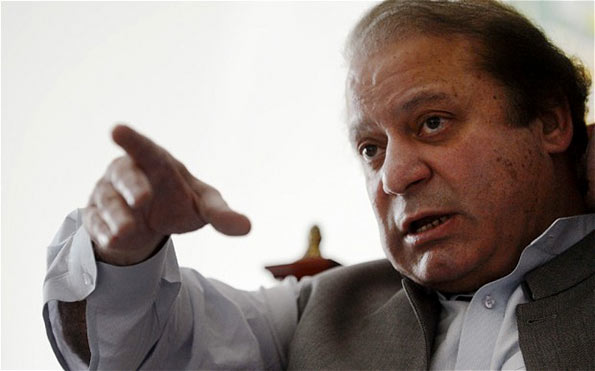 Pakistan Prime Minister Nawaz Sharif will visit Sri Lanka next month during which the two sides will sign several agreements including a pact on combating money laundering and terrorism financing, officials said today.
This will be Mr Sharif's first visit to Sri Lanka since President Maithripala Sirisena took office a year ago. Mr Sharif last visited the island nation in November 2013 for the Commonwealth Heads of Government meeting which was held in Colombo.
Deputy Foreign Minister Harsha de Silva said 10 memorandum of understandings (MoUs) and pacts are to be signed during Mr Sharif's visit, covering a range of key areas.
Besides pact on combating money laundering and terrorism financing, the two countries will sign agreements in youth development field, exchange of statistical and census data, science, technology, scientific and technological cooperation, health and culture among others, the minister said. (PTI)