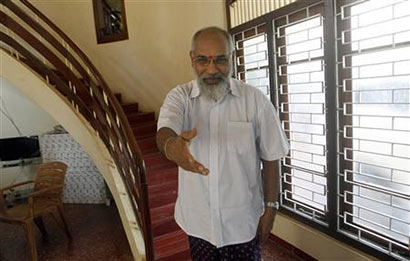 Even as the much-awaited meeting between Tamil National Alliance (TNA)'s chief R. Sampanthan and the Northern Province's Chief Minister C.V. Wigneswaran took place here on Christmas day, the Tamil People's Council (TPC), which is headed by the latter, has decided to go ahead with its meeting in Jaffna on Sunday.
The TPC, which had its inaugural meeting a week ago, is expected to come out with its future course of action on Sunday.
The meeting between Mr. Sampanthan and Mr. Wigneswaran would not have any bearing on the recently formed body, according to Suresh Premachandran, leader of the Eelam People's Revolutionary Liberation Front (EPRLF), a constituent of the TNA.
This was the first occasion in recent times that the Northern Province's Chief Minister had a one-on-one meeting with the TNA chief.
Describing the three-hour-long meeting at a common friend's house in Colombo as "very cordial and frank", Mr. Sampanthan told The Hindu that "both of us have agreed that we have to act with a great deal of caution, foresight and sagacity" when efforts were under way to find an "acceptable solution" to the Tamil question.
Though chosen by Mr. Sampanthan in 2013 as the Alliance's nominee for the post of Chief Minister, Mr. Wigneswaran has developed differences with him over time. A week after the TNA chief participated in the Independence Day celebrations held by the Sirisena-Wickremesinghe government at the Centre in February this year, Mr. Wigneswaran got a resolution adopted by the Northern Provincial Council, accusing successive governments in Sri Lanka of committing 'genocide' against Tamils.
In September, the Council passed one more motion, urging the international community to establish an international tribunal to try those alleged to have committed the crimes against Tamils.
(Source: The Hindu)