Panel report does no good -KP
Posted by Editor on May 25, 2011 - 9:34 am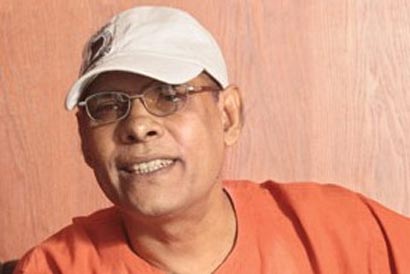 Selvarasa Pathmanathan alias KP, who succeeded Prabhakaran as the LTTE leader has said that the UN Secretary General's panel report on Sri Lanka  wouldn't help any reconciliation and rather it would disturb reconciliation.
In an interview with the Indian journalist V.K. Shashikumar and published in the Firstpost website KP had said that no one would get any benefit from this report.  "If you go to Vanni and (discover) 1,000 families or 100,000 families benefiting from this UN report, then it's a different story.
But the truth is that no one gets any benefit from such reports," he had added"The past is past. War means first (many people) die. War means who dies first.Truth (also dies). War means the same everywhere.
You cannot say good war and bad war. War is war," he had been quoted as saying.He had cited three reasons for the defeat of the LTTE. Firstly, after the end of the Cold War changed the global political environment. That is the main reason why the LTTE armed struggle failed. Until the Cold War, the world was separated by ideology – capitalism and communism and that was the time when new countries were born, KP had stated. Second reason he had cited for his organization's defeat was its conflict with India and the third one was that the LTTE lost the people's support on the ground.
Courtesy: Daily Mirror
Latest Headlines in Sri Lanka