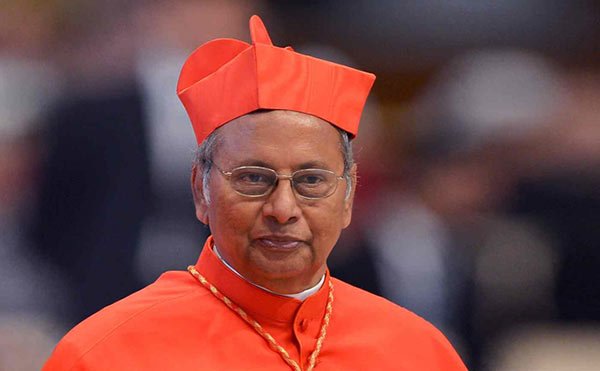 Archbishop of Colombo Cardinal Malcolm Ranjith yesterday said that people who had been shaped by Buddhist civilization do not violate human rights and added a society which attempts to make human rights a religion, could safeguard human rights effectively through Buddhist teaching.
Cardinal Ranjith expressed these views at the prize giving of Kanduboda Shri Saranankara Daham Pasala in Delgoda organized by the Ven. Parakaduwe Sri Saranankara Thera recently. Chancellor of the Kelaniya University Ven. Dr. Walamitiyawe Kusaladhamma Thera presided over the event.
He said there were threats posed on religions at present and added that Buddhism was the backbone of this country and it was a religion which had been followed by the people in this land for a long time.
"Rights of all people in this country are safeguarded when Buddhist culture is safeguarded. Anti religious ideologies are being filtered into the society today. We have to put them aside and safeguard religions," he said.
"Since we have inherited a great culture over the years, there is no need to think about human rights in a special way. Religions are not followed in some countries. Human rights are safeguard in our country much more than what is prescribed by the UN in Sri Lanka because of the Buddhist environment," he added.
He also said the efforts made by the Buddhist clergy to bring up children according to Buddhist principals were commendable.
(Source: Daily Mirror – By Sudath Pubudu Keerthi)