Place your money in Sri Lanka – Ravi
Posted by Editor on October 5, 2015 - 8:27 am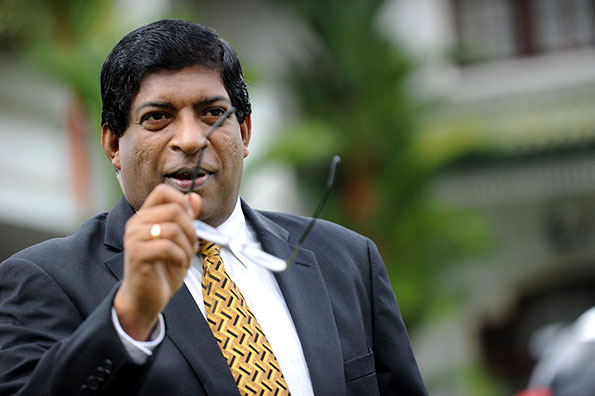 Sri Lanka's Finance Minister Ravi Karunanayake has invited Sri Lankans and Indians who had to take back their deposits from banks in Switzerland to place their funds in Sri Lanka.
In view of the current close ties between the two countries, the Indians should consider Sri Lanka their 'second home,' Mr. Karunanayake said.
"No questions would be asked [about the source of funds]," he told The Hindu, before leaving for Japan on Sunday to join Prime Minister Ranil Wickremesinghe.
Instead of going to Dubai or Singapore, the depositors could come here.
"We will offer them interest rates, ranging from 1.5 per cent to 3 per cent, whereas they were getting nothing in Switzerland," he added.
An official of the Finance Ministry explained that necessary changes in banking regulations of Sri Lanka would be made to ensure safety of funds to be deposited through the proposed scheme. The official explained that the Swiss authorities had asked the foreign depositors to declare to tax officials in their home countries by September end about the placement of their deposits, failing which the funds should be withdrawn.
According to an estimate, the total value of deposits held by Sri Lankan expatriates in foreign countries was about $15 billion. Asked how much he expected would be invested in Sri Lanka, the Finance Minister replied that he had no figure in mind and any amount would be welcome, the Hindu reports.
Latest Headlines in Sri Lanka