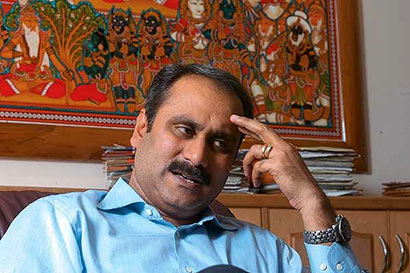 Former Indian Minister and PMK MP, Anbumani Ramadoss, met External Affairs Minister Sushma Swaraj on Wednesday and made a strong case for nominating an independent person as a special representative for Sri Lanka to go into all aspects of the India-Sri Lankan relations.
Submitting a memorandum on behalf of 'Civil Society Coalition for Justice and Peace' to Ms. Swaraj, Mr. Anbumani said the role of the special representative was to hold dialogues with stakeholders in India and Sri Lanka and come out with a comprehensive blueprint for a solution to the Tamils issue and oversee its implementation.
Mr. Anbumani told the Minister that as the people had voted for change in the Lok Sabha elections, the government should stand up to their expectations and strive for a change in India's policy towards Sri Lanka.
"Shockingly, India is again taking the stand that it is opposing an international investigation into Sri Lankan war crimes. This is, indeed, unfortunate because now is the time for New Delhi [to act]," he said. – The Hindu