Police warn against high speeds on Southern Expressway
Posted by Editor on June 25, 2012 - 11:06 am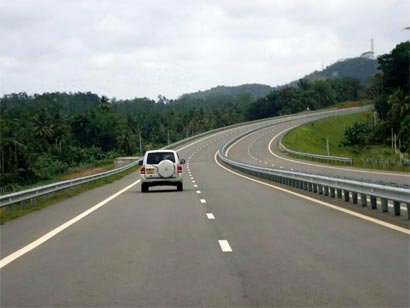 The Police Headquarters has requested the public to be vigilant when driving along the Southern Expressway, during rainy weather.
Police Media Spokesperson SP Ajith Rohana warned that accidents occur when drivers go upto speeds of 100 kmph when travelling on wet roads.
He noted that even though some drivers may be unaware, 100kmph is the speed limit on the highway. He added that while there is no fine imposed for driving slower, these drivers should keep to the left lane and allow others to overtake them.
SP Ajith Rohana went on to reveal that 240 accidents have taken place on the Southern Expressway since November 30, 2011.
Courtesy: News First
Latest Headlines in Sri Lanka