STF busts massive refuse tea racket; About 100,000 kg of sweepings, three suspects taken into custody
Posted by Editor on June 25, 2012 - 11:02 am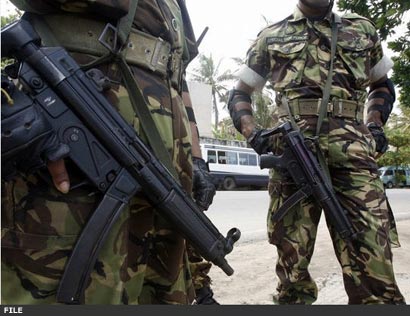 The police Special Task Force took into custody two huge consignments of refuse tea being prepared for export at two locations on Saturday, having kept the illegal operation under surveillance for some time.
The first detection was made at Malwana on Saturday morning where two container loads were taken into custody while 69,000 kilos of refuse tea were being loaded into them at a warehouse.
The second detection was made at Mattakkuliya later in the day where two lorry loads were taken into custody with 24,000 kilos of refuse tea. Three suspects were taken into custody, but they claimed they were mere employees.
According to the STF, the mastermind behind the racket has so far evaded arrest. He has been using different aliases to mislead the police, according to investigators.
The racketeers had been so daring that they had been threatening Tea Board officials who had made attempts to check this harmful racket to the industry.
Courtesy: The Island
Latest Headlines in Sri Lanka