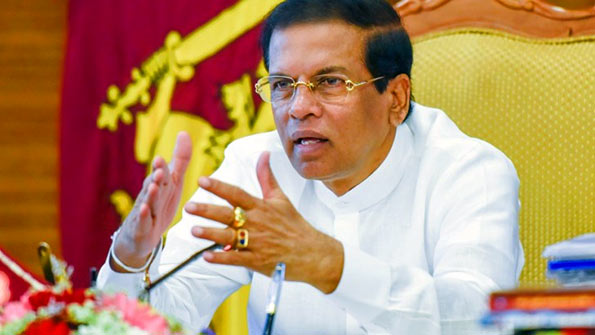 President Maithripala Sirisena yesterday instructed the Central Environment Authority to ban the use of polythene for election decorations.
The President also told the CEA to take strict action in accordance with the law against those who violate the ban.
The President ordered the CEA to hold a meeting with all stakeholders and make them aware about the regulation.
The President made the above instructions during a meeting at the Presidential Secretariat held to discuss matters related to improving efficiency in waste management at local authorities.
Addressing relevant authorities, the President instructed them to take prompt action to solve issues related to waste management. The President further told them to consult him without delay if there are any serious issues.
President Sirisena also inquired into the progress made and future plans in implementing the cabinet decisions related to the management of polythene and plastic use.
He also discussed matters related to the management of clinical and electronic waste. The meeting was attended by Minister Rajitha Senaratne, Faizer Mustapha, President's Secretary Austin Fernando and Secretaries to several other ministries and relevant public officials participated.
(Source: Daily News)