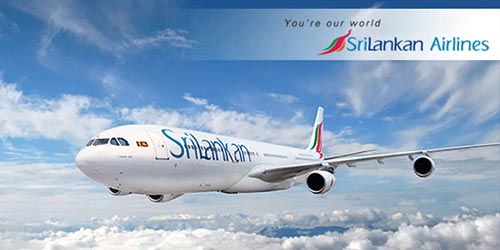 The Alliance of Unions of SriLankan Airlines in a letter addressed to its Chairman Ajith Dias had claimed that they had no confidence in both him and the Board to be in charge of the National Carrier.
"For the first time in the long history of our National Carrier, you as a Chairman, having enjoyed all the benefits of your position for the last 3 years, have made an unprecedented statement that the lives and sustenance of nearly 7000 employees and their families is now in jeopardy, through no fault of their own" the letter stated.
The letter was a response to a recent communique sent to the employees of the national carrier by the SriLankan Chairman. The Communique warned that SriLankan Airlines was facing closure and that this was inevitable and "in the larger interest of the country's economy" if "tangible and sustainable restructuring cannot be achieved."
In response, the letter signed by the Pilots Guild, Aircraft Engineers' Association, Executives' Association, Flight attendants' Union, Aircraft Technicians' Association and the Nidahas Sevaka Sangamaya of the National Carrier said that the communique substantiates previous assertions.
"Your communique on the present status of the Airline now serves to substantiate what has been echoed on many occasions at numerous forums; that your Board does not have the prerequisite competencies or the attributes to manage our airline, leave alone bring any stability to it," it said.
The Unions further said that the Board had been acting in violation of its duties owed to the Airline. "The task entrusted and accepted by the Board and yourself was not to compromise the livelihoods of nearly 7000 employees and their families by giving yourselves priority to stature, travel benefits, bonuses, or having dealings which could be viewed as a conflict of interest for a director of the company. You are well aware that there has been a formal request through the RTI by the ALPGSL for information regarding the benefits enjoyed by individuals of the top management as well as details pertaining to the exorbitant lease agreements and its eventual cancellation, which have been denied on the grounds of 'Confidentiality', the letter said.
The letter was copied to the President, Premier and Cabinet of Ministers.
.."The Board and specifically the current CEO had absolutely no business or managerial experience of any significance to be appointed for a task of this magnitude at a critical time such as this. It needs to be stressed that all these controversial decisions were implemented during your tenure as the Chairman and that you too must bear the responsibility for what is going to transpire in the coming months" the letter added.
(Source: Daily Mirror – By Hafeel Farisz)