Port city project to start soon: Arjuna
Posted by Editor on June 27, 2015 - 12:14 pm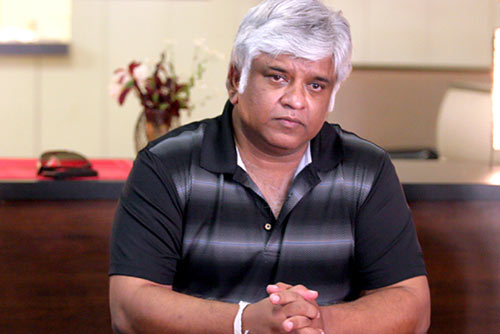 Work on the Colombo Port City project will begin soon as it has not been cancelled, Ports and Shipping Minister Arjuna Ranatunga informed Parliament yesterday.
The Minister said work on the project was suspended as there were some serious issues pertaining to the legality as well as environment issues. He said a legal issue did exist on the ownership of the port city land which had been given to China though there was no legal provision for such a move. He said land could only be leased out according to the law. However he said these issues would be resolved soon.
Mr. Ranatunga was responding to some queries made by opposition MP Bandula Gunawardne who called for the resumption of the project.
The Minister who also responded to a comment made by MP M. L. A. M. Hisbullah said one should look into the environment aspect as well. "What are we going to do if the sea erodes into the lands creating a huge disaster?" he questioned while claiming that there was a risk of Wattala and Mount Lavinia going under water because of the project.
Mr. Gunawardene said Sri Lanka would lose a great opportunity if the project did not get off the ground. He said nearly 100,000 job opportunities would be lost in such an eventuality. The MP also questioned the role of India with regard to the Port city project. Accordingly he said India should realize that Sri Lanka was a country trying to get its development drive going.
(Daily Mirror)
Latest Headlines in Sri Lanka