President at Deyata Kirula
Posted by Editor on February 9, 2011 - 9:05 am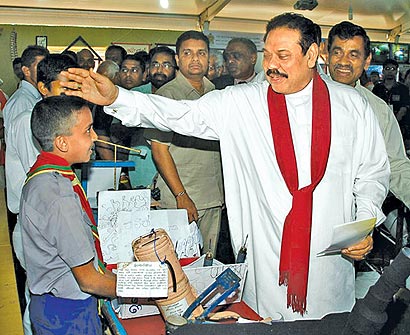 President Mahinda Rajapaksa visited the Deyata Kirula exhibition in Buttala on the fifth day yesterday.
The exhibition is being held for the fifth consecutive year, in Buttala, Moneragala from February 4 to 10 while providing knowledge and entertainment. Above all the exhibition creates a strong image of the country's history.
After reaching the exhibition, the President visited the Media Zone, Finance Ministry, Coconut Development Ministry and several other areas of the exhibition. Almost all Government and public sector institutions and other organisations are participating in the exhibition.
More than 400,000 visitors from various parts of the country had visited the exhibition yesterday. DSA
Source: Daily News
Latest Headlines in Sri Lanka