President decides to pardon rebels
Posted by Editor on February 23, 2015 - 7:49 am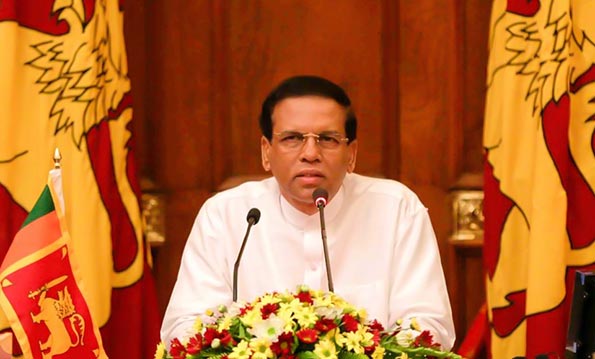 President Maithripala Sirisena in a bid to keep SLFP undivided has decided to not take disciplinary action against those who attended the political rally held in Nugegoda 18 February defying party decision. He has stressed those who attended the rally to think according to their conscience whether their act was timely or not.
Sri Lanka Freedom Party (SLFP) MPs who met in Negombo over the weekend agreed on five key issues, which if implemented, could prevent the breakup of the party. Among the decisions are to not take disciplinary action against SLFP members who attended the 18 February rally.
A few SLFP MPs had attended a rally on 18 February calling for the return of former President Mahinda Rajapaksa.
President Sirisena addressing the gathering said some SLFP members attended the 18 February rally when the SLFP Central Committee had agreed to not take part in it. When people do such things, the SLFP can break up. Thus, people who attended the rally must ask themselves whether they want to see the SLFP stay together, or break up. He added that this is not something we can solve with disciplinary action and that it is up to the individual to take a decision based in his conscience," President Sirisena's Coordinating Secretary, Shiral Lakthilake said.
(Ceylon Today)
Latest Headlines in Sri Lanka