President declares open Colombo – Katunayake Expressway
Posted by Editor on October 27, 2013 - 3:10 pm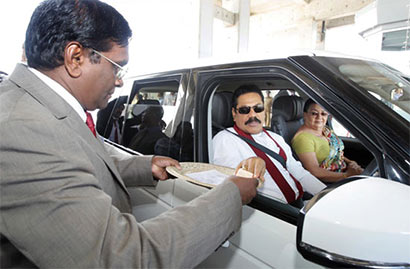 President Mahinda Rajapaksa declared open the Colombo- Katunayake Expressway a short while ago.
The Colombo-Katunayake expressway is Sri Lanka's second E Class highway.
The expressway which begins near the Colombo-Kelani bridge ends at Katunayake covering a distance of 26 kilometres.
The Road Development Authority states that 20 minutes is the time taken to travel from Colombo to Katunayake along the expressway.
Construction work on the expressway commenced in 2009.
The RDA states that this is the first expressway in the country to be constructed using sea-sand as a raw material.
(Courtesy: Ceylon Today Online)
Latest Headlines in Sri Lanka