President launches Kreeda Shakthi
Posted by Editor on February 10, 2012 - 6:27 pm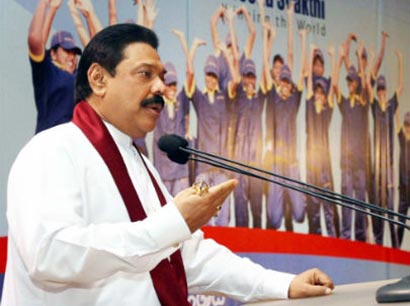 'Lowa Dinana Kreeda Shakthi' (Winning the World) programme aimed at encouraging participation of Sri Lankan children and youth in sports was launched under the patronage of President Mahinda Rajapaksa at Temple Trees, yesterday.
Addressing the event, the President emphasized that restricting the children only to books is an injustice being meted out to the children and emphasized the need to involve the country's youth in extra-curricular activities as well as academics to prepare them to successfully face the challenges of the future.
The President requested the parents to direct their children to sports activities as well, without limiting them only to studies. He said that they should be equipped with all extra-curricular activities.
Under the programme, a selected group of 1,200 children, aged between 14 and18, from all areas of the country will be given necessary training and guidance in 17 sports disciplines to produce international level athletes. The President handed over scholarships to the selected athletes at yesterday's event. In this event children from the North and East were also awarded sports scholarships for the first time.
The athletes will receive a monthly allowance of Rs. 2,500 in addition to insurance, nutrition supplements, food, residential training, and exposure to top level local and overseas competition.
The Ministry of Sports said that the services of 500 coaches will be obtained for the programme. Following the conclusion of primary training the government plans to secure the services of foreign coaches.
Minister of Sports Mahindananda Aluthgamage also attended the function.(niz+).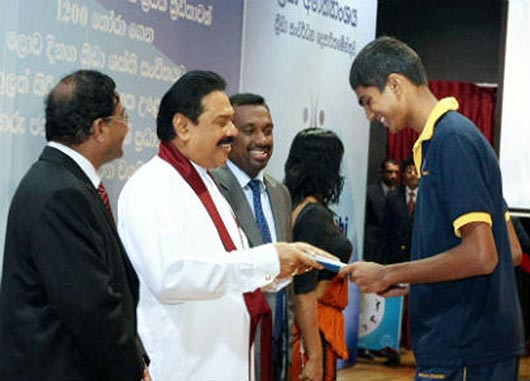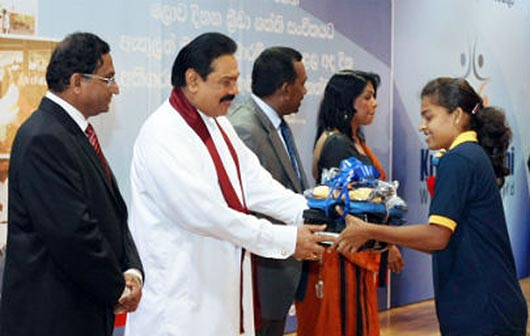 Source: Government News Portal
Latest Headlines in Sri Lanka