President Leaves for Bolivia to Attend G77 Summit
Posted by Editor on June 13, 2014 - 8:06 am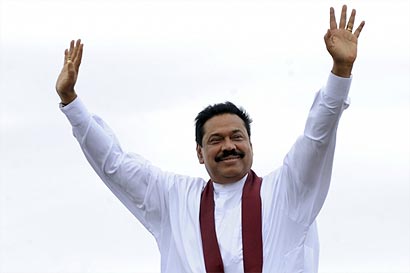 President Mahinda Rajapaksa left for Bolivia yesterday evening to attend the Summit of Heads of State and Government of the Group of 77 and China.
The Summit will take place on June 14 – 15 in Santa Cruz de la Sierra under the theme "For a New World Order for Living Well."
A large number of leaders and high level delegations from member countries are expected to attend the Summit. The current Chairman and the President of Bolivia Evo Morales, U.N. Secretary-General Ban Ki-moon and U.N. General Assembly President John W. Ash are among them.
President Rajapaksa is the first Sri Lankan Head of State to visit the South American country. The Group of 77, popularly known as G77, is a coalition of developing nations designed to promote its members' collective economic interests and enhance their joint negotiating capacity on all major international economic issues within the United Nations   system, and promote South-South cooperation for development.
The Group of 77 was founded on June 15, 1964, by the "Joint Declaration of Seventy-Seven Developing Countries" issued at the end of the first session of the United Nations Conference on Trade and Development (UNCTAD) in Geneva. It is also the largest intergovernmental organization of developing countries in the United Nations.
The number of founding members of the Group was 77 countries, but by November 2013, the organization's member states rose to 133. Sri Lanka is among the founding members. The Chairmanship, which is the highest political body of the Group of 77, rotates on a regional basis between Africa, Asia-Pacific and Latin America, and is held for one year. Bolivia holds the presidency for 2014.
President Rajapaksa will address the Summit on Sunday (June 15). The President also is scheduled to hold bilateral talks with several state leaders from other countries attending the  Summit.
Minister of External Affairs Prof. G.L. Peiris, Secretary to the President Mr. Lalith Weeratunga and Secretary to the Ministry of External Affairs Mrs. Kshenuka Senewiratne are accompanying the President.
(President Media)
Latest Headlines in Sri Lanka