President Mahinda Rajapaksa 3rd most popular leader in Asian-Pacific region.
Posted by Editor on May 25, 2012 - 12:07 pm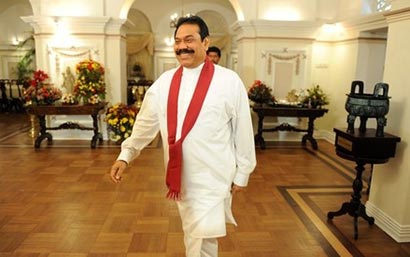 The latest survey carried out by the well known American pollster Gallop Poll in respect of people's acceptance of the Head of State of their respective country, out of 21 countries in the Asia Pacific Region, President Mahinda Rajapaksa has been ranked in the 3rd position.  The survey says that 91% of the Sri Lankans approve the job performance of President Mahinda Rajapaksa
As per the rankings the first and second places have been obtained by President Choummali Signason of Laos and Prime Minister Hun Sen of Cambodia.  They have received 97% and 93% approval from their people respectively.
As per the survey Indian Prime Minister has only 51% of the people's approval and he is ranked in the 11th place.  Prime Minister Mrs. Julia Gillard has the approval of only 45% of the people of her country and she is ranked in the 14th place.  The New Zealand Prime Minister Mr. John Key has the approval of 72% of people of his country and he is ranked in the 9th position.  Prime Minister Mr. Yoshihiko Noda of Japan has the approval of 41% of the people of Japan and he is ranked on 15th position.
President Asif Ali Zardari has the lowest popularity among these 21 countries and his popularity rate is only 20%.  Accordingly he is ranked in the 21st position among the 21 countries.
Source: Government News Portal
Latest Headlines in Sri Lanka