President Mahinda Rajapaksa's condolence message on the demise of H.E. Hugo Chavez
Posted by Editor on March 7, 2013 - 7:21 pm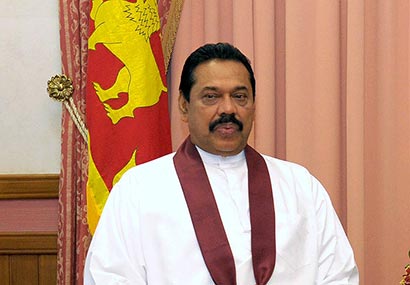 His Excellency Nicolás Maduros Moros
Acting President of the Bolivarian Republic of Venezuela
Excellency,
I was deeply saddened to learn of the passing away of His Excellency Hugo Chavez Frias, President of the Bolivarian Republic of Venezuela after a prolonged illness.  The Government and people of Sri Lanka join me in conveying our deepest condolences to you, members of the bereaved family and the Government and people of Venezuela.  The late President was a true son of Venezuela and as the leader was deeply committed to the welfare and development of his country, and a strong advocate for the developing world.
The late President Chavez was a friend of Sri Lanka and played a significant role in further enhancing our bilateral relations.  I warmly recall my meetings with the late President, and his expressions of friendship and support for my country.
At this difficult hour, our thoughts and prayers are with you, the family of the late President and the people of Venezuela.  The Government and people of Sri Lanka together with me stand in solidarity, as your country mourns the passing away of your great leader.
Please accept, Excellency, the assurances of my highest consideration.
Mahinda Rajapaksa
President of the Democratic Socialist Republic of Sri Lanka
March 07, 2013
Latest Headlines in Sri Lanka