President Rajapaksa attends Zayed Future Energy Prize Awards Ceremony-2014
Posted by Editor on January 21, 2014 - 8:29 pm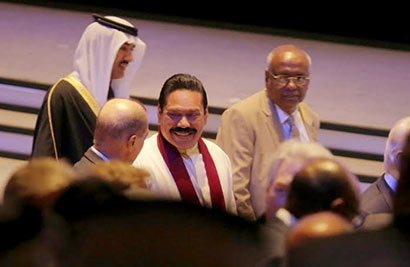 – by Janaka Alahapperuma –
Sri Lanka President Mahinda Rajapaksa who arrived at the Abu Dhabi Capital of the United Arab Emirates (UAE) on a one-day state visit has attended the opening ceremony of the 7th World Future Energy Summit (WFES) and Zayed Future Energy Prize Awards Ceremony-2014 last evening (20 January) at the Abu Dhabi Emirates Palace Hotel as part of Abu Dhabi Sustainability Week.
The summit, held under the theme "Powering the Future of Energy Innovation", graced by the General Shaikh Mohammad Bin Zayed Al Nahyan, Crown Prince of Abu Dhabi and Deputy Supreme Commander of the UAE Armed Forces with the participation of a number of heads of state and governments within the region and other parts of the world, representatives of international organisations, international energy companies and industry experts.
Zayed Future Energy Prize is awarded with the aim of encouraging innovation in the field of sustainable and alternative energy sources for future purposes. The award, being presented for the sixth time, is named after the founder of the UAE, Sheikh Zayed bin Sultan Al Nahyan. The collective value of the annual awards given in five categories is US$ 4 million.
Since its inception in 2008, WFES has grown to become the leading discussion platform for renewable energy, clean technology and sustainability, and it is now considered the pre-eminent international event for government and industry decision makers to find viable, sustainable solutions to the world's growing energy challenges. The UAE is one of the major oil producing and exporting countries in the world. However, the UAE government gives priority to advancing sustainable and alternative energy sources in order to meet future energy demands.
Before returning to Sri Lanka later this evening, President Rajapaksa will participate in bilateral talks today with UAE Prime Minister and several other high ranking officials of the country. During the discussions, attention will be drawn to further enhancing relations between the two nations in identified sectors. The President will meet with the Sri Lankan community living in the emirate too.
Minister of External Affairs Prof. G.L. Peiris and Monitoring MP of the Ministry of External Affairs Sajin Vass Gunawardena are accompanying the President in this official visit.
Photos By: Sudath Silva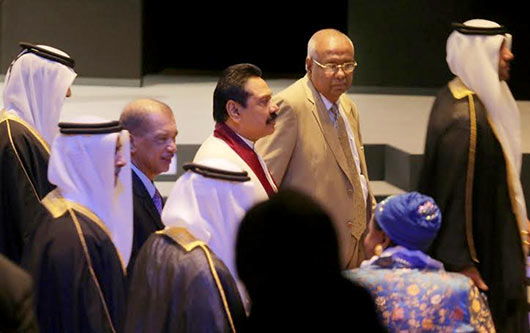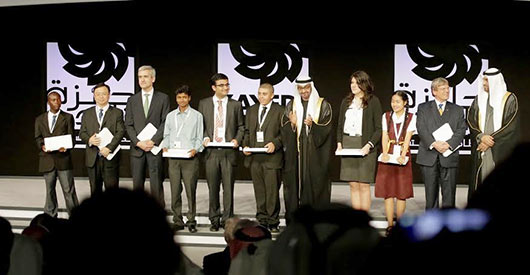 Latest Headlines in Sri Lanka