President Rajapaksa joins the National Oil Anointing Ceremony
Posted by Editor on April 16, 2011 - 9:52 pm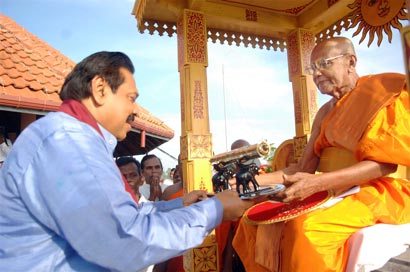 Onlanka News – By Janaka Alahapperuma
(Pix by: Nalin Hewapathirana)
The national oil anointing ceremony of the traditional Sinhala and Hindu New Year festival was held in Matara under the patronage of President Mahinda Rajapaksa at the Uposathagaraya Maha Vihara Sri Rohana Temple of Randoopatha (Golden Island) this morning on 16 April.
The state ceremony of anointing oil was held at the auspicious time of 7.41 am. As instructed by the Ministry of Indigenous Medicine, Department of Ayurveda, Sinhala New Year Auspicious Times Committee and astrologers, oil anointing was done by facing the South with Bo leaves (Ficus religiosa/Sacred fig tree leaves) on the head and Kohomba (Azadirachta indica) leaves for the feet and attired in blue colour.
Chief Prelate of the Dakshina Lanka Sri Rohana Chapter Venerable Aththudave Siri Rahula Nayaka thero anointed oil on President Rajapaksa's head at the auspicious time and the gathering with herbal oil giving blessings for the New Year. Later to mark the occasion the President handed over the deed of this new temple premises to Venerable Aththudave Siri Rahula thero, who presided over the ceremony of anointing oil.
The event was organized by Indigenous Medicine Minister Salinda Dissanayaka and Deputy Minister Pandu Bandaranayaka. Minister of Skills Development and Youth Affaires Dullas Alahapperuma, many local politicians, government officials, staff of the Ministry of Indigenous Medicine and the members of the dayaka sabhawa were present at the ceremony.
In parallel to the National Oil anointing ceremony, oil anointing ceremonies were held at Temples and public places all over the island. The Department of Ayurveda (Indigenous Medicine) has taken measures to send the auspicious timetable and packets of herbs to the temples and the traditional physicians, said Deputy Minister Pandu Bandaranayake.
Oil anointing ceremonies took place at the Dehiwela National Zoo and Pinnawala Elephant Orphanage today for the New Year. While herbal oil was first anointed on the elephants, the other animals were also anointed with oil thereafter.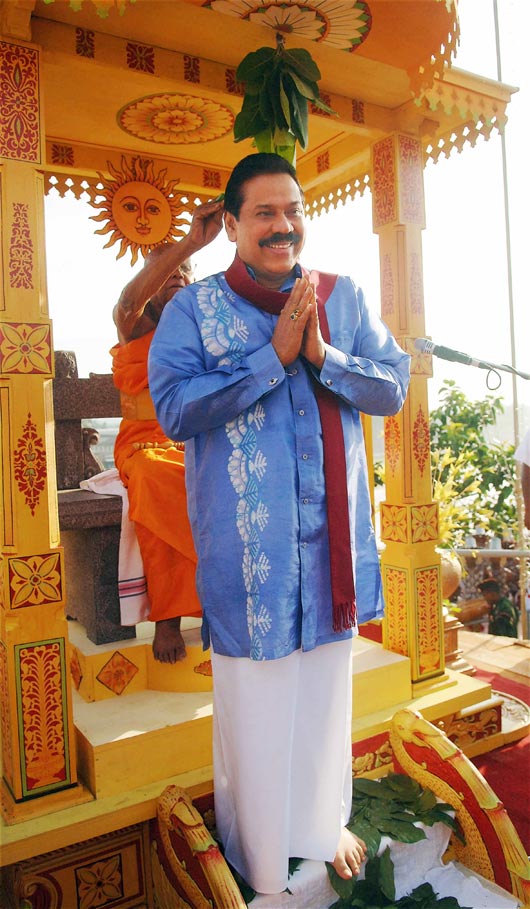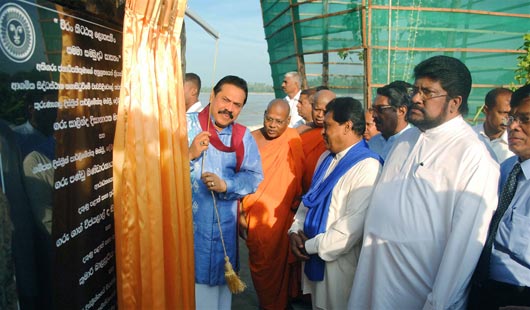 Latest Headlines in Sri Lanka