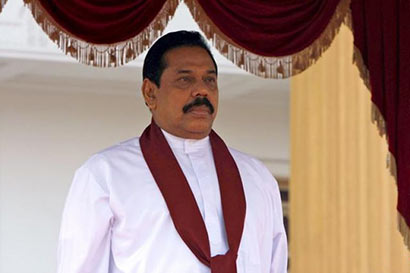 President Mahinda Rajapaksa, in a letter to Iranian President Dr. Hassan Rouhani, conveyed condolences to those who have been affected by the crash of the passenger plane in the capital Tehran.
"The Government and the people of Sri Lanka join me in expressing our heartfelt condolences to the Government and the people of Iran, particularly the bereaved families, and wish a speedy recovery to those injured in this tragedy," President Rajapaksa said.
According to latest reports, 39 people were killed and several others injured from the crash.
(President Media)