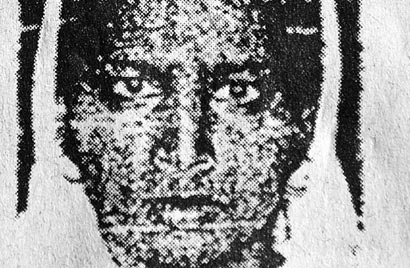 President Mahinda Rajapaksa has requested the King of Saudi Arabia to release the Lankan maid Rizana Nafeek who faces death sentence in Saudi jail on charges of murdering an infant boy, states a release from the Department of Government Information Ministry of Mass Media and In formation.
Sri Lankan housemaid Rizana Nafeek was arrested in May 2005 on charges of murdering an infant in her care. She was 17 years old at the time. On 16 June 2007, she was sentenced to death by a court in Dawadmi, a town west of the capital Riyadh. The sentence was subsequently upheld by the Court of Cassation and sent for ratification by the Supreme Judicial Council.
However, the Council sent it back to the lower court for further clarification. The case then went back and forth between the courts until on or around October 25, 2010, when the Supreme Court in Riyadh upheld the death sentence.
The case was then sent to the King for ratification of the death sentence; if the King does ratify the death sentence, Rizana Nafeek will be at imminent risk of execution by beheading.
On October 17 last year President Mahinda Rajapaksa met with Prince Salman bin Abdulaziz Al Saud of Saudi Arabia on the sidelines of the Asia Corporate Dialogue Summit held in the Kuwait City. Crown Prince Salman bin Abdulaziz Al Saud, is presently the Vice Custodian of the Two Holy Mosque, First Deputy Prime Minister and Minister of Defence of Saudi Arabia, as well as the most senior member of the House of Saud, next to King of Saudi Arabia.
At the bilateral meeting with Crown Prince Salman bin Abdulaziz Al Saud, President Mahinda Rajapaksa thanked Saudi Arabia for standing shoulder to shoulder with Sri Lanka in the US sponsored resolution against Sri Lanka at the UN Human Rights Council session in March. Also, they discussed matters connected with the bilateral relationship between Saudi Arabia and Sri Lanka.
Subsequently, Sri Lanka President came up with the subject of Housemaid Rizana Nafeek of Muthur, who has been condemned in Saudi Arabia. Prince Salman, the Crown Prince who is expected to succeed the King of Saudi Arabia was earlier the Governor of Riyadh and he handled files connected with the Sri Lankan House Maid Rizana Nafeek. Sri Lankan President took a personal interest in the case of Rizana Nafeek.
Courtesy: Daily News