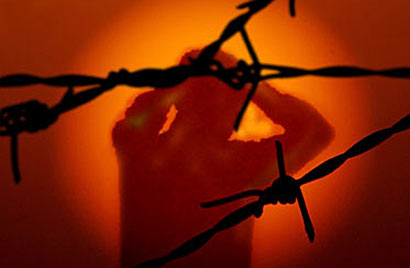 A Sri Lankan asylum seeker committed suicide at the weekend while living in the community in Perth, the Immigration Department has confirmed.
The WA Coroner will examine the death of the Tamil man, who is believed to have a wife and possibly a child in Sri Lanka.
The department declined to say whether the man had been told his asylum application had been rejected and he was to be deported.
News of the death comes as another 76 boat people are on their way to Darwin for processing after HMAS Childers intercepted their vessel south-east of Ashmore Reef at the weekend.
It is unknown when the man arrived in Australia but it is believed to be before the Gillard Government announced on August 13 the reopening of detention camps on Nauru and Manus Island.
Only boat people who arrived after that date are eligible to be sent overseas for processing.
The Government has also recently deported hundreds of Sri Lankan boat people within days of their arrival, saying they are economic migrants and not genuine refugees.
An Immigration Department spokeswoman did not confirm the man's identity but said he had been living lawfully in the community on a visa and died in hospital on Saturday.
"He was admitted following an act of self-harm," she said. "The department extends its sympathy to the man's family and friends."
It is unclear whether the man had been told he was going to be deported to Sri Lanka but Victoria Martin-Iverson, of the Refugee Rights Action Network, said he was "terrified" at the possibility he could be sent back.
Another refugee advocate said the man might have also been suffering anxiety after being separated from his family for so long.
Ms Martin-Iverson said the Immigration Department needed to support asylum seekers better once they were released.
"People are being abandoned without any appropriate support," she said.
_The West Australian _understands the man may have been living in the community on a bridging visa for a month and harmed himself on Wednesday.
His body is likely to be cremated in Australia and his ashes returned to Sri Lanka.
The Government has allowed asylum seekers to live in the community while their claims are assessed – 10,336 have been given bridging visas to live in the community since November 2011.
Source: The West.com