President to mobilize Tri-forces to protect natural resources
Posted by Editor on December 23, 2015 - 10:26 am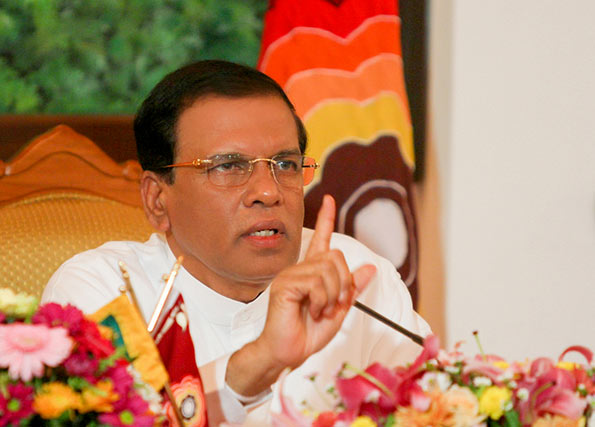 President Maithripala Sirisena said that he will take the assistance of Tri-forces Service personnel to protect the natural resources including forest and coastal areas.
He made these observations participating in a special discussion with the Heads of Environment Protection organizations and the environmentalists held at the  Presidential Secretariat today (22).
It was also decided to appoint a committee within the next two days to receive complaints on damages to the environment taking place anywhere in the country and the committee will comprise representatives of the Ministries of Environment and Wildlife and Security Forces personnel.
The environmentalists stated that even though the President halted the deforestation & land clearing around Wilpattu National Park, there are instances of land clearing taking place even now. They further pointed out that due to the North Western Environmental Charter the Central Environmental Authority could not take any action against some persons who cause damages to the environment.
The President's attention has been drawn to the Colombo Port City project and the President said to the representatives that when taking future decisions regarding the project the government will take into account all the feasibility reports on the project.
The Secretary to the President, Secretary of the Ministry of Environment, high-ranking officials of the Department of Wildlife Conservation, Inspector General of Police, Tri Forces Commanders and environmentalists participated in the discussion.
(President's Media)
Latest Headlines in Sri Lanka