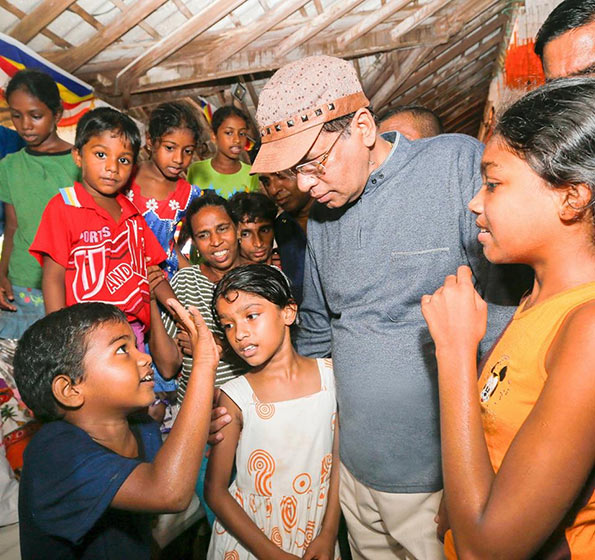 President Maithripala Sirisena yesterday (May 22) made an observation visit to Wellampitiya, Meethotamulla and Kolonnawa to look into the issues of the victims of the flood in the areas.
First, he arrived in the Vidyawardana Vidyalaya in Wellampitiya and met the victims there. He paid his attention into the issues faced by those flood victims.
The President by talking to everybody personally looked into their problems. He also inspected the subsidies provided to them and further checked about the shortfalls of the relief services.
At this occasion, the flood victims drew the President's attention into the problems faced by them.
President Sirisena instructed officials in the relevant sections to look into those issues and directed to carry on the ongoing relief services in a systematic and proper manner.
The President also met the flood victims waiting at the Dharmodaya Temple in Meethotamulla. He who looked into the issues of those people then visited those who displaced in Kolonnawa. He met them at the Nagavanarama Temple, Kolonnawa.
The President ensured these people that the government would be committed to perform every task for the welfare of the victims.
(President's Media)