Public investment increased by 45%
Posted by Editor on July 4, 2012 - 3:19 pm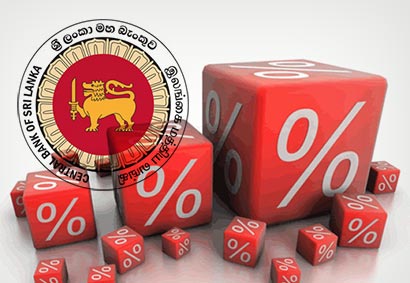 The public investment has increased by 45% to Rs. 152 Billion within the first four months of this year as against the Rs. 103.9 billion during the first four months of last year. The Treasury assures that higher revenue and moderation of expenditure will achieve the full year targeted deficit of 6.2%
This has been stated in the Mid Year Fiscal Report of the Treasury. The Treasury says that the impact of the measures introduced by the government in February 2012 to contain the trade deficit of the country, which was widened significantly in 2011, has provided good results.
The measures included the pursuance of greater exchange rate flexibility, tightening of monetary policy through increases in Central Bank policy rates and the pursuance of strategies to moderate bank credit growth as well as adjustments in domestic petroleum, electricity and transport prices to reflect the developments in the international market.
The report says that these measures, together with the depreciation of the Rupee in line with the exchange rate flexibility during the first five months of the year, had a mixed impact on the government fiscal operations.
As per the report the non interest expenditure has however, increased by 4% reflecting the high wage and welfare expenditures. The Government has spent Rs. 112.1 billion on salaries and wages of public servants during the first four months, and the slight increase is due to the increase in the special allowance by 10% of the basic salary of public servants of non staff category and 5% of the basic salary to staff category from January 2012.
Expenditure on pension payments has increased by 15% to Rs. 37.1 billion due to the full impact of 22,773 of new retirees in 2011 and partial impact of 8,100 new retirees in the first four months of 2012. The increase in pension payments by Rs.500 to those who retired before 01.01.2004 and by Rs.250 to the pensioners retired during the period between 02.01.2004 and 31.12.2006 also contributed to this increase.
There has been a massive increase in tax revenue during the first four months. Tax revenue increased by 11.9% to Rs. 353,314 million while non tax revenue reflected a decline of 13.4% to Rs. 33.34 billion. Of the tax revenue income tax rose by 21% to Rs. 72 billion and excise tax by 13% to Rs. 80 billion. The report points out that this was mainly due to the notable increase of 71.5 per cent in Withholding Tax (WHT) which was more than set off the negative impact by significant decrease of 22.1 per cent in PAYE tax. VAT collection has been increased by 4% Rs. 90.4 Billion.
Source: Government News Portal
Latest Headlines in Sri Lanka