100th Amadam Sisilasa Dharmadeshana at Temple Trees: Esala Full Moon Poya observes at Temple Trees
Posted by Editor on July 4, 2012 - 6:37 pm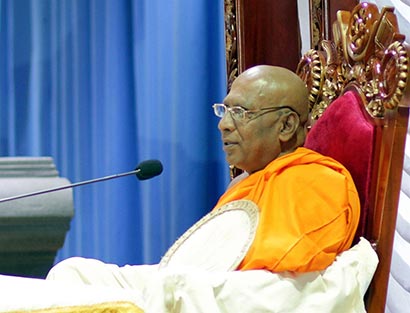 Onlanka News – By Janaka Alahapperuma
Yesterday was the Esala Full Moon Poya Day in the Buddhist year 2556.
The usual 'Amadam Sisilasa' Poya Dhamma desana (Buddhist sermon) organized at Temple Trees on every Poya Day was held to mark the Esala Full Moon Poya day yesterday on 03rd July 2012. The sermon was delivered by the Ven. Prof. Devalegama Medhanandha Thera. President Rajapaksa, First Lady Shiranthi Rajapaksa, many Parliamentarians as well as a large gathering were present.
It was the 100th 'Amadam Sisilasa' Dhamma sermon that was delivered today at Temple Trees by the concept of President Rajapaksa since joining in the administration of the country as Prime Minister on 02 July 2004.
Esala Poya is very special significance to the Buddhists all over the world as the Lord Buddha, after two months since His Enlightment, delivered His first sermon, the Dhammacakkappavattana Sutta which illustrates the middle path, one of the significant features of His teachings in the Deer Park at Isipatana in Banares (Migadhaya in Varanasi) to the five ascetics 2601 years ago today. The conception of Lord Buddha and his departure from the lay life have also taken place on a day like today. It was on an Esala Full Moon Poya Day the Tooth Relic was bought to Sri Lanka by Princess Hemamala and Price Dhantha and the Dalada Perahera was started. King Dutugemunu laid the foundation stone for the construction of the Ruwanmeli Maha Seya also on an Esala Poya day.
Various religious programmes were held in temples throughout the country to mark the occasion.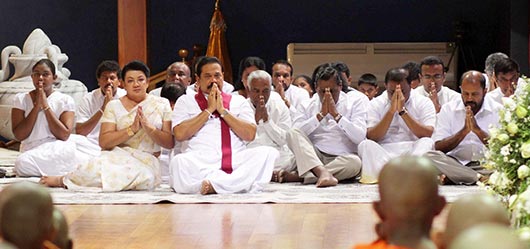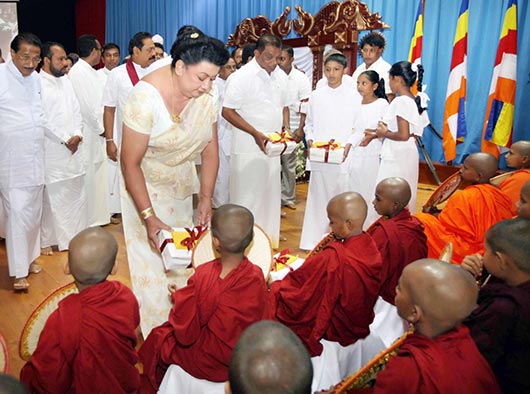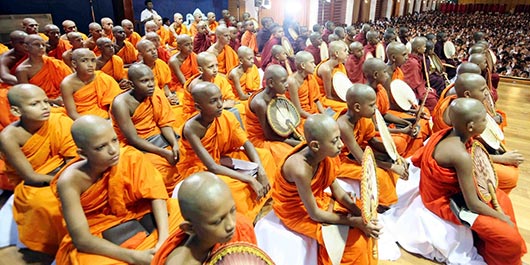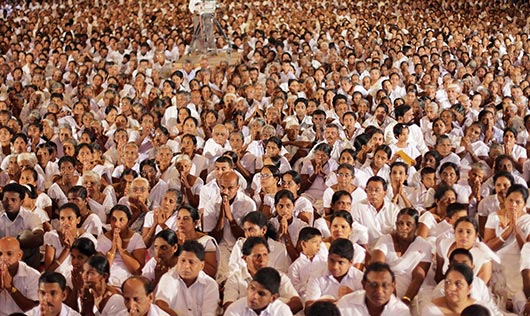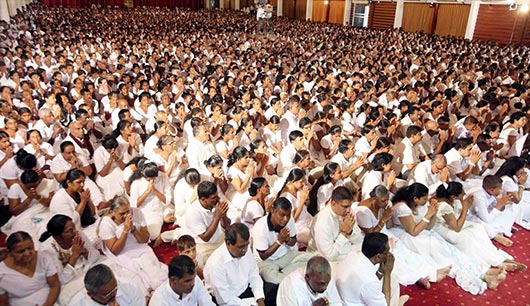 Latest Headlines in Sri Lanka