Railway strike continues: Special bus service to facilitate stranded train commuters
Posted by Editor on August 9, 2018 - 1:02 pm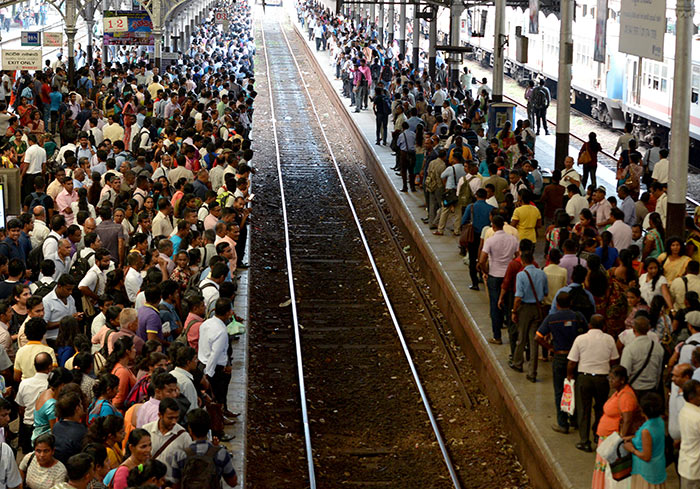 The government has permitted the railways commuters to travel on Sri Lanka Transport Board (SLTB) buses using railway season tickets until the railway trade union strike concludes.
Trains services have come to a complete standstill due to the trade union action launched by railway trade unions. An official at the railway control room noted that all railway services including the issuing of tickets have been stopped.
The Finance ministry announced today that special bus services have been provided to facilitate the train commuters who were stranded due to the train strike and that private buses could operate on any route regardless of route permits.
Following a sudden trains strike announced on Wednesday (Aug 8th) afternoon, enraged commuters attacked railway trade union leaders and staged a massive demonstration opposite the Fort Railway station.
Deputy Minister of Transport and Civil Aviation Ashok Abeysinghe has urged trade unions to abandon the trade union action and come in for discussions.
The government has decided to launch a free bus service today, operated by the Sri Lanka army, for students sitting the GCE Advanced Level Examination.
Railways trade unions stated that they would continue the strike until a permanent solution is provided for the salary disparity issue.
President of the Railway Station Masters Association Janaka Fernando stated that they expect intervention of the President to provide a solution to this issue.
However, the Minister of Finance and Mass Media Mangala Samaraweera said that he strongly condemns the sudden strike action launched by the railway trade unions without prior notice and requested the trade unions to end the strike and to resolve the issues through discussions.
Latest Headlines in Sri Lanka