RAINS WREAK HAVOC, OVER 100,000 AFFECTED
Posted by Editor on May 24, 2018 - 7:03 am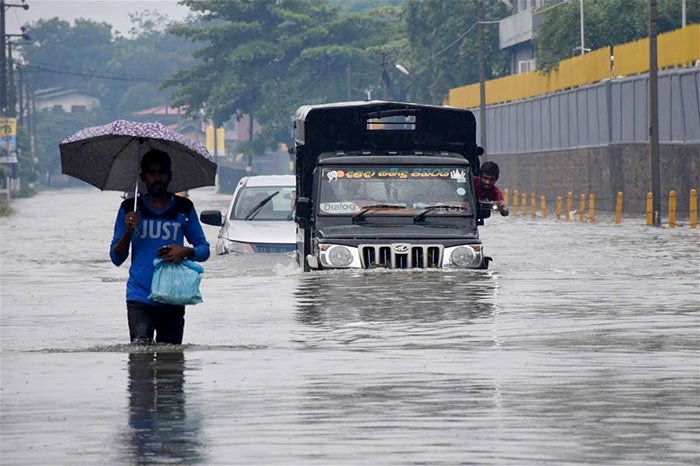 The Disaster Management Centre (DMC) said a total of 105,352 persons (18,542 families) were affected and eleven deaths have been reported so far due to the prevailing inclement weather.
DMC and National Disaster Relief Services Centre (NDRSC) has provided Rs 14.7 million to the 12 district secretaries to address the immediate needs of the affected people. The DMC further noted that a heavy rainfall continued across several parts of the country resulting in flash floods mainly in twelve districts, including southern, western, north-western and southern provinces.
Nearly 7,526 families have been evacuated and sent to 194 welfare centres due to flood and landslide risks and around 447 houses are at high risk, either prone to floods or landslides.
Military and police officials totalling 557 were mobilised immediately for search and rescue operations while 5,826 military and police personnel are on stand-by teams for immediate deployment.
The immediate rapid impact analysis estimates over 23,000 people need emergency flood relief and early recovery assistance. Two spill gates of the Rajanganaya reservoir were opened and the people living downstream were advised to be vigilant.
The DMC said the red notice that had been issued for several areas regarding possible disaster situation including landslides and floods was still valid and requested the people to be vigilant about possible risks.
(Source: Daily News – By Nushka Nafeel)
Latest Headlines in Sri Lanka