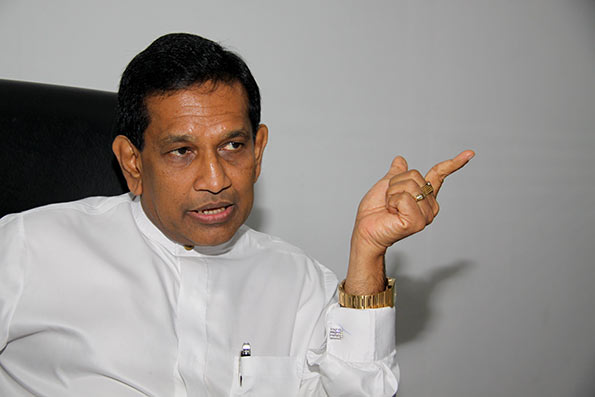 Health, Nutrition and Indigenous Medicine Minister Dr Rajitha Senaratne yesterday said that pharmaceutical mafia and tobacco companies were behind the moves to oust him.
Addressing a ceremony held at Dharga Town to carpet the AK Mohammed Road, the Minister said: The incumbent government took measures to improve the health sector. Among those measures were reducing the prices of medicine and medical services.We reduced the prices of 48 essential drugs. We also brought down the prices of medical equipment. Former MP AHM Azwer told me a shortwhile ago that the cost of three stents used for heart patients was around one million rupees. I told him that now the exact cost for three stents is only Rs 315,000. Such drastic price reductions helped patients but also was a huge blow for the pharmaceutical companies. Then we introduced some measures to control tobacco. The previous governments did not permit the then health ministers to act against tobacco companies exploiting our people. Our battle against tobacco would never end and we are not afraid of the pharmaceutical and tobacco mafia. I know that they are behind the recent moves to oust me from the post of health minister. I am not afraid of accusations and will not be discouraged by the charges levelled against me. I serve the people and they know it."
Provincial Council Member Ifthikar Jameel, former Provincial Councillor MMM Amjad, and Managing Director of the State Pharmaceutical Corporation HHM Rumy were also present.
(Source: The Island)