Rajitha to cultivate cannabis
Posted by Editor on January 4, 2016 - 12:08 pm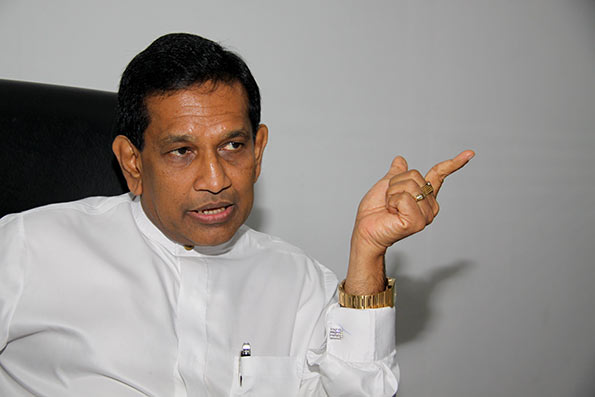 The Health Ministry is to cultivate cannabis (ganja) in a protected mechanism in order to fulfil shortage of ganja to produce certain Ayurvedic medicine, Health Minister Rajitha Senaratne said.
Addressing a ceremony held to declare open an Ayurvedic Hospital, Senaratne said the government will take initiative to import opium in order to produce certain medicine.
"Health Ministry is assigned not only Western medicine, but also indigenous medicine. We need to promote Ayurvedic medicine. There is a dearth of Ayurvedic medicine in the country so I initiated a programme to cultivate Ayurvedic plants. Due to certain laws and regulations my attempts to cultivate such herbs would result in ending my term as the minister as well," added Senaratne. He further added, Sri Lanka had very good indigenous medicines which had cured many sicknesses and even at present such medicines can be used to cure non-communicable diseases such as high blood pressure.
'There are Ayurvedic medicine centres which do not have a single qualified doctor. Some of them are maintained as spa centres for various other purposes, steps will be taken to raid such institutions and we, as the Health Ministry, will take steps to strengthen the Ayurvedic health system," added the minister.
(Source: Ceylon Today – By Umesh Moramudali)
Latest Headlines in Sri Lanka