Ranil to apply brakes on the rising cost of living To make special statement tomorrow
Posted by Editor on December 7, 2017 - 11:23 am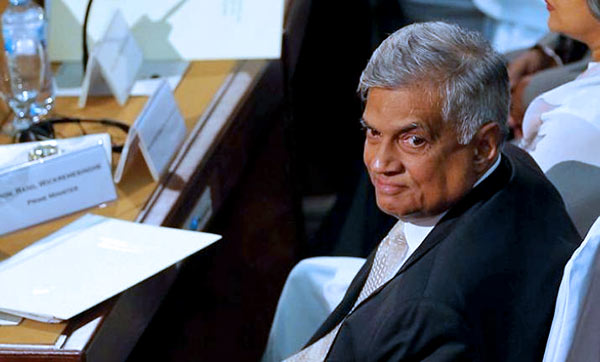 Prime Minister Ranil Wickremesinghe will make a special statement tomorrow (8) morning in Parliament on the increased cost of living and the Government's decision to import rice and coconut as a temporary measure to provide relief for consumers. The increasing cost of living has been extensively discussed at this week's Cabinet meeting and it has been decided that Prime Minister Wickremesinghe will explain what led to this crisis situation and detail the steps Government is planning to take in the immediate future.
The government has acknowledged that the public are feeling the pinch due to the steep rise in the prices of essential food stuffs including rice, coconuts and vegetables.
Food production has declined drastically following the recent adverse weather conditions which have severely affected the cultivations of the Maha and Yala seasons, which in turn has also resulted in the prices of food items going up considerably.
Following extensive Cabinet discussions in this regard, several short-term measures to reduce the cost-of-living have been made.
Furthermore, to bring the aforementioned situation under control and to provide a ready supply of essential items to the market, the implementation of several proposals has also been made.
The said proposals include the facilitation of the import of rice by SATHOSA outlets or any private firm under the supervision of the Treasury, and for the importation of coconuts to be carried out under the supervision of the Ministry of Plantation Industries, and to also appoint a committee to provide more concessions to farmers whose cultivations have been badly affected.
Speaking at the Cabinet press briefing, Co-Cabinet Spokesperson Minister Dayasiri Jayasekera said that 26 per cent of the average monthly household expenses are spent on rice while 31 per cent is spent on coconuts. "Thus the prices of these two items are of great importance," he said.
(Source: Ceylon Today – BY GAGANI WEERAKOON & RATHINDRA KURUWITA)
Latest Headlines in Sri Lanka