Sri Lanka again named Asia's most sought travel destination
Posted by Editor on December 7, 2017 - 11:19 am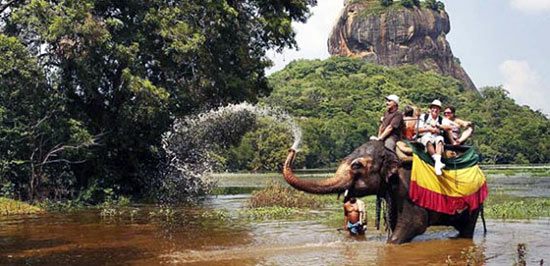 Sri Lanka has continued to receive a number of achievements for its recognition as a compact travel destination across the globe, and received another endorsement recently becoming one of the emerging destinations and one of the most popular global destinations from the key findings of the 2018 Virtuoso Luxe- Australian edition report.
In parallel to this achievement, Sri Lanka Tourism completed a successful series of road shows and a consumer fair in the major cities of Perth, Melbourne and Sydney. Sri Lanka has bagged several awards as an upcoming destination this year, as Asia's leading adventure tourism destination, Asia's leading destination at the World Travel Awards, becoming the best long – haul destination at the family traveler awards held in UK, and also was voted as finalist for culture and holiday destination category at the travel bulletin star awards which was held recently in London.
According to Virtuoso's Asia Pacific Managing Director, Michael Londregan, "Australians always have a robust bucket list and start each year ready to explore the world. This year it seems that many are drilling down the list beyond the perennial favorites' to exotic cultures and natural wonders''.
"It's clear that 2018 will be a year of exploration and immersion. Perhaps it's the geopolitical climate, but there is no doubting the trend for destinations that were once warm, are now hot''.
Sri Lanka was named in the Virtuoso's bucket list of emerging destinations among Japan, Iceland, Portugal and Norway, while the other categories included most popular global destinations, most popular global destinations, Most popular US destinations and Most popular family destinations. The Virtuoso Company also has its own magazines and also expands its services to cruises, hotels and tours.
These were a few of the endorsements that Sri Lanka won for its uniqueness and holiday friendly atmosphere in par with the ongoing peace process in the country, which has been declared as a safe country to travel. Sri Lanka also has been featured on the National Geographic channel, Lonely Planet and many other international channels and also on social media platforms.
Virtuoso is the World's leading network of luxury travel experts, revealing the top trends, destinations and motivations for upscale Australian travelers as they head towards the new year, with ''ticking items off the bucket list'' the No. 01 motivation for people travelling in 2018.
(Government News Portal)
Latest Headlines in Sri Lanka