Ravi appointed as UNP nat. organiser
Posted by Editor on May 4, 2011 - 8:01 pm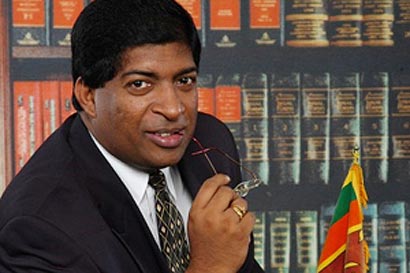 UNP Colombo District MP Ravi Karunanayake was appointed as the national organiser of the party at a working committee meeting held at 'Sirikotha,' the party head quarters, yesterday.
Party sources told Daily Mirror that Mr. Karunanayake had been appointed by consensus at both the Advisory Committee meeting as well as the Working Committee meeting last evening. The advisory committee (which had been appointed to advise the working committee) met last afternoon prior to the meeting of working committee last evening.
UNP General Secretery Tissa Attanayak later briefed the media on the appointment. It was reported that there had been no other contenders — though Moneragala Distirct MP Ranijth Madduma Bandara's name had been proposed and seconded for the post at a previous working committee meeting.
Several new appointments to the working committee were also made yesterday. These included national list MP Anoma Gamage, Colombo District MP Mohan Lal Gero, A. H. M. Haleem, Akila Viraj Kariyawasam, Batticaloa District member of the Eastern Provincial Council S. Sasithran, and Edward Gunasekera a former member of parliament.
Courtesy: DM Online
Latest Headlines in Sri Lanka