Rukantha-Chandraleka harassment case: CHANDRIKA'S PSD MEN JAILED FOR 'BECOMING THE LAW'
Posted by Editor on August 2, 2013 - 8:12 am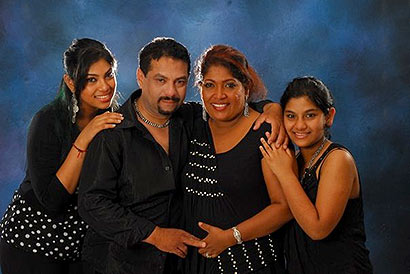 The Panadura Provincial High Court Judge while sentencing all 10 accused for harassing and causing bodily harm in the Rukantha-Chandraleka case, said that 'the accused PSD officers while on duty had taken the law into their hands and had committed a grave offence.'
Panadura High Court Judge Kusala Sarojanee Weerawardene said that all the charges brought against them have been proved beyond reasonable doubt.
She further said the atrocities committed against the complainants seemed to have political motivations.
Nine former PSD officers and a labourer attached to the PSD who served during the tenure of former President Chandrika Kumaratunga were sentenced to four-and-half years Rigorous Imprisonment and were ordered to pay Rs. 1.8 million as compensation in the Rukantha – Chandraleka harassment case by Judge Weerawardene yesterday.
The accused have taken the law into their hands and have acted in such a way as to destroy the tenets of democracy. Their action has caused grave humiliation to the couple and had caused loss of their property and belongings."This court cannot reject the evidence given by the complainants and the domestic who lives with the couple. Considering all evidence led before this court and the submission made by the their lawyers, and the State counsel, I sentence the accused to four and a half years rigorous imprisonment and also order them to pay at the rate Rs.200,000 each to the complainant in this case," Judge Kusala Sarojanee Weerawardene said .
The former PSD officers stood accused of breaking into the home of the popular vocalists duo Rukantha Gunathilaka and Chandraleka Perera in Mattegoda and harassing them.
They were also charged with stealing gold jewellery and a jeep worth of Rs.3.65 million.
The Panadura High Court sentenced 10 of the 11 suspects who stood accused for the above charges. The 7th accused in the case was found not guilty while the 4th accused, a labourer attached to the PSD, too received the same punishment as the nine officers.
Nine of the 10 suspects received four and half years of Rigorous Imprisonment while the other suspect, who is disabled, received a four and half year sentence of simple imprisonment.
(Courtesy: Daily News)
Latest Headlines in Sri Lanka