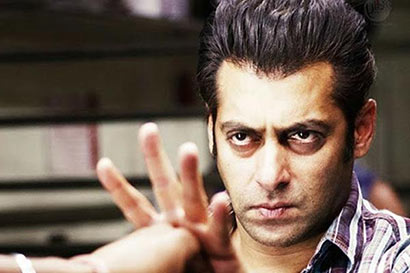 CPI (Communist Party of India) yesterday criticised Bollywood actor Salman Khan for reportedly campaigning for Sri Lankan President Mahinda Rajapaksa, saying it was "shameful" for an Indian artiste to do so.
"Artistes are known to stand in the frontline for protection of human rights. But it is very serious and shameful for an Indian artiste to campaign for someone who has been accused of a genocide. It is shameful for the artiste to stoop to that level," party National Secretary D Raja said here. "History will continue to question Rajapaksa for the genocide," he said.
Raja also said that a social media campaigner for Prime Minister Narendra Modi was also helping the election campaign of the Sri Lankan President. "This proves that Modi is with Rajapaksa. This bonhomie comes at a time when even UN Secretary General Ban Ki-moon has demanded a credible investigation into the war crimes by Sri Lankan Army against the local Tamil population," he said.
Rajapaksa has been under fire from political parties in Tamil Nadu as he was at the helm of affairs in 2009 when large number of civilian casualties in the Tamil-dominated areas in Sri Lanka's northeast occurred during the last leg of the war between Lankan army and LTTE.
(Indian Express)