Sanga praises armed forces
Posted by Editor on July 26, 2011 - 6:28 am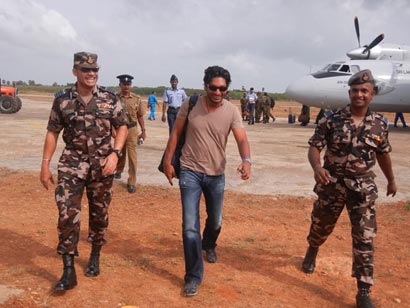 Kumar Sangakkara, Sri Lankan cricketer and the former captain of the Sri Lanka national cricket team took off for Jaffna from Katunayake on a Helitours Antanov 32 flight yesterday (25th July 2011).
Sangakkara will participate in the 25th day of the 'Trail', a fund raising walk to build a children's cancer ward in Jaffna, from the 'Mirusuwil check point to the Jaffna water tank/Doraiappa play ground(27.5 km). Sharing his thoughts about the 'trail', Sangakkara mentioned that this is a much needed event for the country and they will give their maximum support to this effort.
Before departure, speaking to SLAF Media, Kumar mentioned that his childhood dream was to be a pilot and stated that they were in debt to the Sri Lanka Armed Forces for the sacrifices made in bringing about a bright future for the country and that on every possible occasion they will remember these sacrifices. Sangakkara, who has flown previously on the SLAF's Helitours, said that the service provided is good and that it had the potential to be as good as any international service.
Sangakkara appreciated the SLAF effort in promoting cricket in Sri Lanka and praised the fact that the SLAF had taken the initiative in creating a women's team giving them a rare opportunity in cricket. Furthermore he stated that SLAF had created many good players like Chamila Gamage who played for the national team and advised all players to play with enthusiasm and commitment whilst enjoying the game.
Sri Lanka Air Force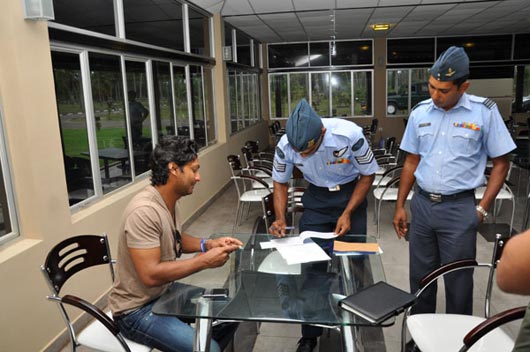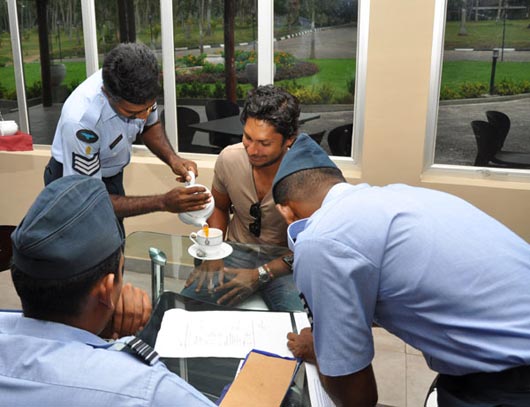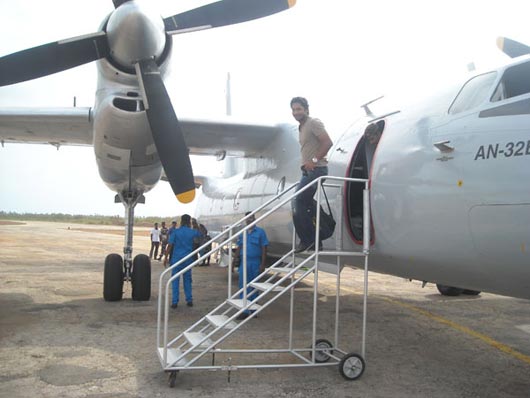 Latest Headlines in Sri Lanka