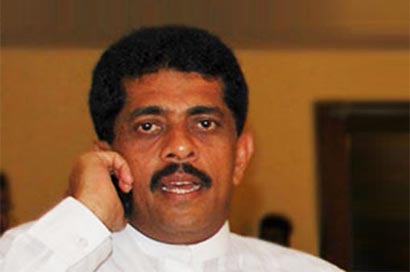 Former UPFA MP Sarana Gunawardane was further remanded till September 9 by the Gampha Chief Magistrate Tikiria K Jayatilake today for allegedly assaulting a man in Gampaha during the election campaign period.
However, three other suspects, who were in custody over the incident, have been enlarged on a personal bail of Rs. 50,000.
Former Deputy Minister Sarana Gunawardena and the others were remanded till 26 August for alleged assault on the person during the General Election 2015.
The Police summoned Gunawardena earlier on Monday (24) over a complaint filed by the person who accused the former Deputy Minister of assaulting him over an election related issue.
Gunawardena will be produced before the Gampaha Magistrate again on September 9.