Sarath Fonseka acquitted
Posted by Editor on March 15, 2012 - 7:06 pm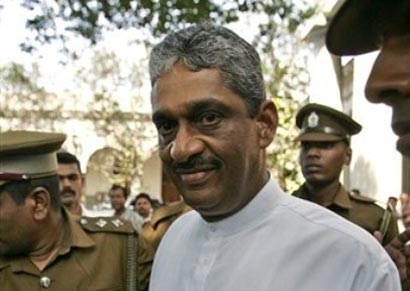 Sarath Fonseka was acquitted by the Colombo High Court a short while ago of the charges brought against him in the Hicorp fraud case.
Sarath Fonseka, his son-in-law Danuna Tilakaratne and Director of HiCorp Pvt. Ltd. Wellington De Hoedt were accused of defrauding the Army by purchasing military hardware going beyond the tender procedure.
During the hearings defense raised argument that that due to the Court Martial finding Sarath Fonseka guilty on charges related to the Hi-Corp fraud case, the High Court does not have legality to continue the Hicorp case against the former Army Commander.
Giving the verdict High Court judge Sunil Rajapakse stated that Fonseka could not be sentenced twice for the same offence.
Courtesy: Ada Derana
Latest Headlines in Sri Lanka