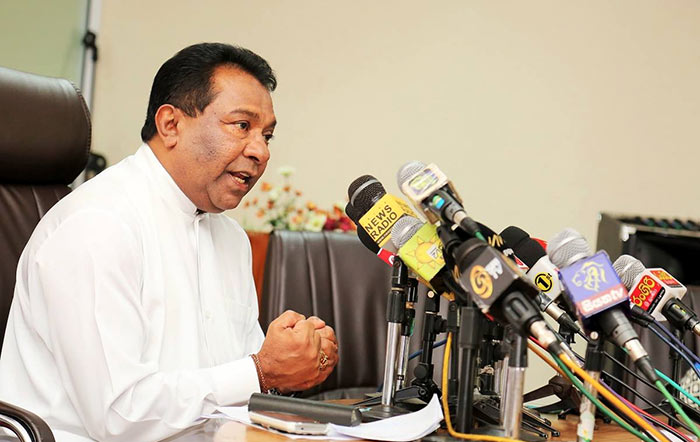 Former Minister S. B. Dissanayake yesterday said that 16 SLFP MPs who quit the government would join the Opposition on May 8, when the new session of Parliament is scheduled to be inaugurated.
Dissanayake confirmed that none of the 16 SLFP Parliamentarians who quit the government after voting in favour of the April 4 no-confidence motion against Prime Minister Ranil Wickeremesinghe would accept ministerial portfolios.
The former minister said their ambition was to form an SLFP government and until that objective was met, they would be in the Opposition and campaign against the government.
He said 10 more SLFP MPs would cross over to the Opposition today.
The new Cabinet will be sworn in today at 10 a.m.
Well informed sources said in the new Cabinet, the Samurdhi Ministry would be given to a UNP MP and the Cultural Affairs Ministry to an SLFP MP.
(Source: The Island – By Aruna Bogahawatte and Kushan Subasinghe)