Second level leadership needed soon – Ranil
Posted by Editor on September 7, 2016 - 9:51 am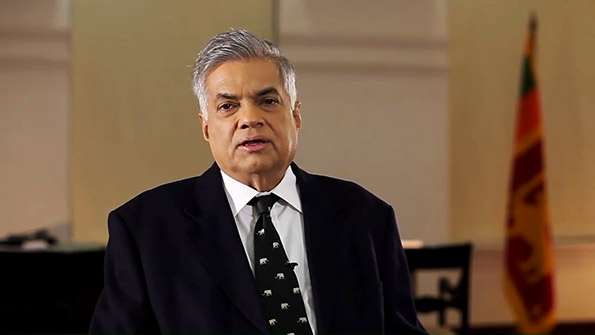 Prime Minister Ranil Wickremesinghe told the United National Party (UNP) that someone from the second level leadership should take over the party before long, party sources said.
"I was the leader of the party when it celebrated its 50th anniversary and now when it celebrates the 70th anniversary. But I will not be the leader by the time the party celebrates its 80th anniversary," he had told the UNP working committee last evening.
"Someone from the second level leadership will have to take over the party by the time party reaches its 80th year. But whoever takes over should be aware of the party's past," he had said.
He had also stressed the need for unity and the loyalty of party members."electoral defeats which the party suffered since its formation had been a result of actions taken by its own members," he had said.
The working committee meeting was held at UNP headquarters, Sirikotha, with the participation of all of the party's Mps.according to sources Field Marshal Sarath Fonseka had also participated in the meeting.
Informed sources said the working committee had approved a proposal to introduce a set of policies for the party.this will be in addition to the constitution of the party. Some of the policies are to ensure a proper place for women and the youth in the party. This is to be adopted at the convention on Saturday.
(Daily Mirror)
Latest Headlines in Sri Lanka