Secretary Defence unveils the declaration of "Wehera Hena Poorwarama Raja Maha Vihara" premises as Sacred Area
Posted by Editor on June 11, 2012 - 1:00 pm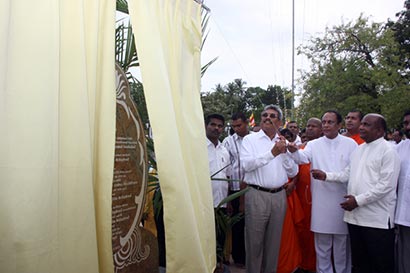 The declaration of "Wehera Hena Poorwarama Raja Maha Vihara" and its premises as a sacred area was unveiled by the Secretary of Defence and Urban Development Mr Gotabaya Rajapaksa today (09th June) with the blessings of HE the President Mahinda Rajapaksa at a colourfull function held at the Weherahena Poorwarama Raja Maha Vihara at Matara.
Under the declaration, the "Pooja Bhoomi" premises will be developed according to a proper infrastructure plan. The development of road network leading to the sacred place, the restoration of ancient vihara buildings, development of proper vehicle parking facilities, renovation of electrical illumination and building of vestibules at the entrances will be carried out by the government.
Chief incumbent Shaasthrapathi Venerable Kegalle Rathnasaara thero delivered the welcome address at the function.
The Secretary Defence Mr Gotabaya Rajapaksa addressing the gathering said that with the end of the war there had been a significant Buddhist awakening and that more and more youth are actively engaging in religious activities than ever before.
Secretary also said that certain local and foreign organizations are spreading wrong ideologies about Buddhism and that a few are engaged in cynical attempts of misinformation spreading lie of a 'crime wave' in the country. We all must come together to collectively confront this menace, he further said.
Addressing the large gathering, Secretary also said that during his recent visit to Singapore to attend a conference, the Foreign Minister of Singapore had praised the government's efforts to uplift the living standards of the people in North and in East and said that he had traveled to all parts of Sri Lanka and spoken with people in Tamil in North and East and that he witnessed from his own eyes the betterment of living standards of those people and the massive infrastructure developments taking place there. The Foreign Minister had also said that he had expressed this to all the representatives of countries participating the conference.
Minister of Agriculture Mr Mahinda Yapa Abewardena, Professor Godapille Raahula thero and Kirama Wimalajoothi Thero also addressed the large gathering.
Venerable members of the Clergy, Hon Ministers, Members of Parliament, Government officials and a large number of devotees also attended the historic occasion.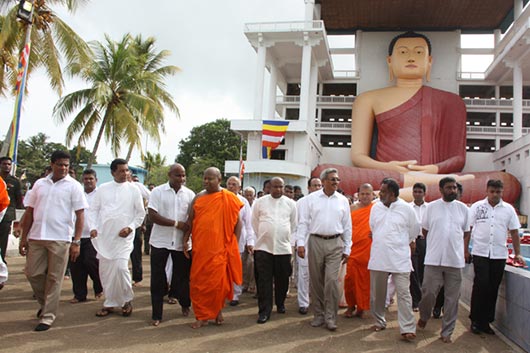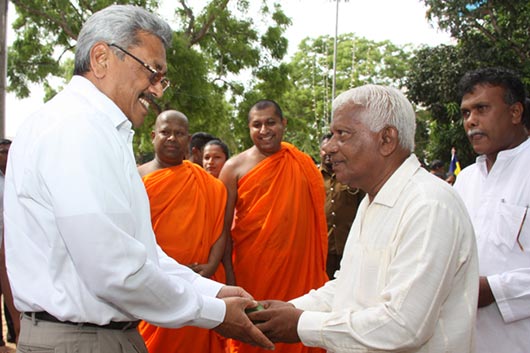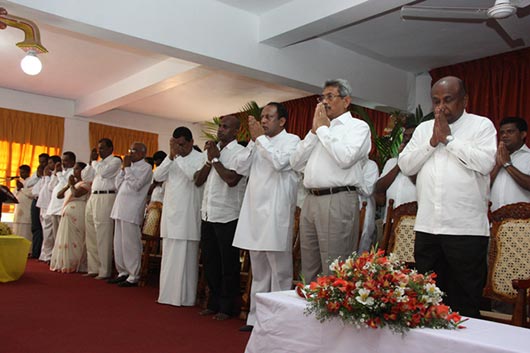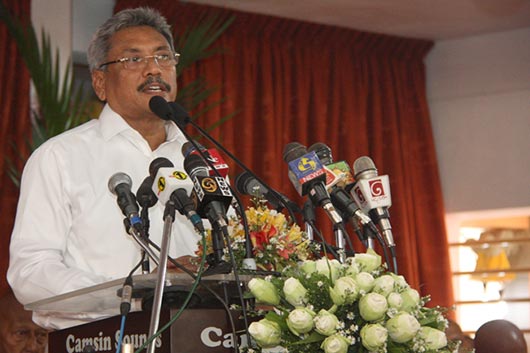 M.O.D
Latest Headlines in Sri Lanka