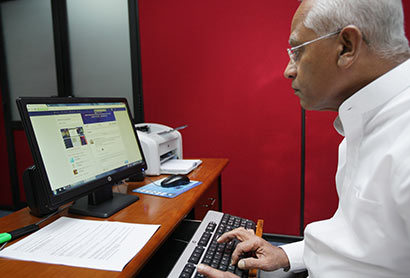 Secretary to the President Mr. Lalith Weeratunga on Wednesday (June 19) answered questions in a live Twitter Q&A session. It was the first time any Sri Lankan civil servant used Twitter to answer questions from the general public.
The session was conducted via President Mahinda Rajapaksa's verified Twitter account in a one and a half hour session during which Secretary Weeratunga personally answered questions that had been submitted earlier as well as some that came in during the session.
Since Secretary Weeratunga wasn't able to answer as many questions as he would have liked, he has agreed to send answers to a few more questions on crucial topics that were submitted (until the end of the session) via Twitter. The answers will be posted on the Twitter account in the coming days.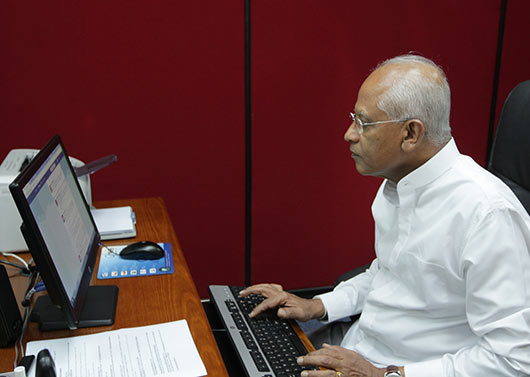 (Courtesy: President Media)