'Several JO MPs opposed alliance with Maithripala Sirisena' – Kumara Welgama
Posted by Editor on December 3, 2018 - 2:59 pm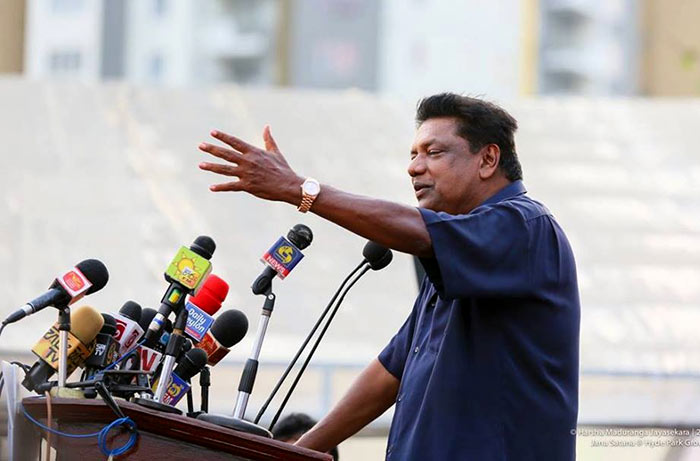 United People's Freedom Alliance Parliamentarian Kumara Welgama says several MPs of the Joint Opposition are opposed to the Mahinda Rajapaksa group joining hands with President Maithripala Sirisena.
MP Welgama said at a meeting at the residence of Professor GL Peiris, MP Chamal Rajapaksa also opposed the move.
Speaking at a gathering in Badulla MP Welgama said regardless of the varied opinions he will continue to support Mahinda Rajapaksa.
The Parliamentarian noted he informed Mahinda Rajapaksa that he will not accept any Ministerial Portfolios.
He stressed President Maithripala Sirisena is constantly deceiving the faction.
MP Welagama claimed he informed the Joint Opposition group that the government could have been toppled by defeating the vote on the budget instead.
MP Welgama says the provisions for the President to dissolve Parliament cannot be removed from the Constitution as the power was vested through a people's mandate.
The Parliamentarian meanwhile said Mahinda Rajapaksa is respected as he is a great personality and since no one can be compared to him.
He reiterated despite claiming that he gave up all powerful of an Executive President the President proved his powers.
He said in order to remove the Executive powers another election should be held.
(Courtesy: News Radio)
Latest Headlines in Sri Lanka